The 2023 Subaru Love Promise Customer and Community Commitment Award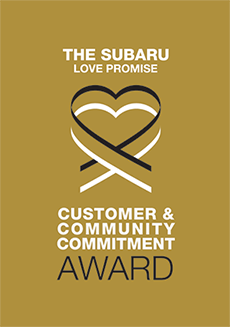 We've been nationally recognized for our dedication to our customers, our community, and the Subaru Love Promise.
We're honored to receive the 2023 Subaru Love Promise Customer and Community Commitment Award. This award nationally recognizes elite Subaru retailers who provide an exceptional customer experience at every interaction with Subaru. These retailers have also demonstrated an outstanding commitment to supporting passions and causes in their local communities in important areas such as the environment, community, health, education, and pets.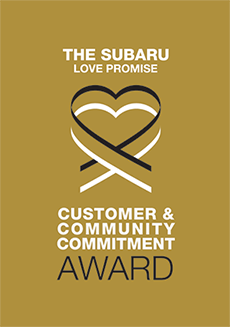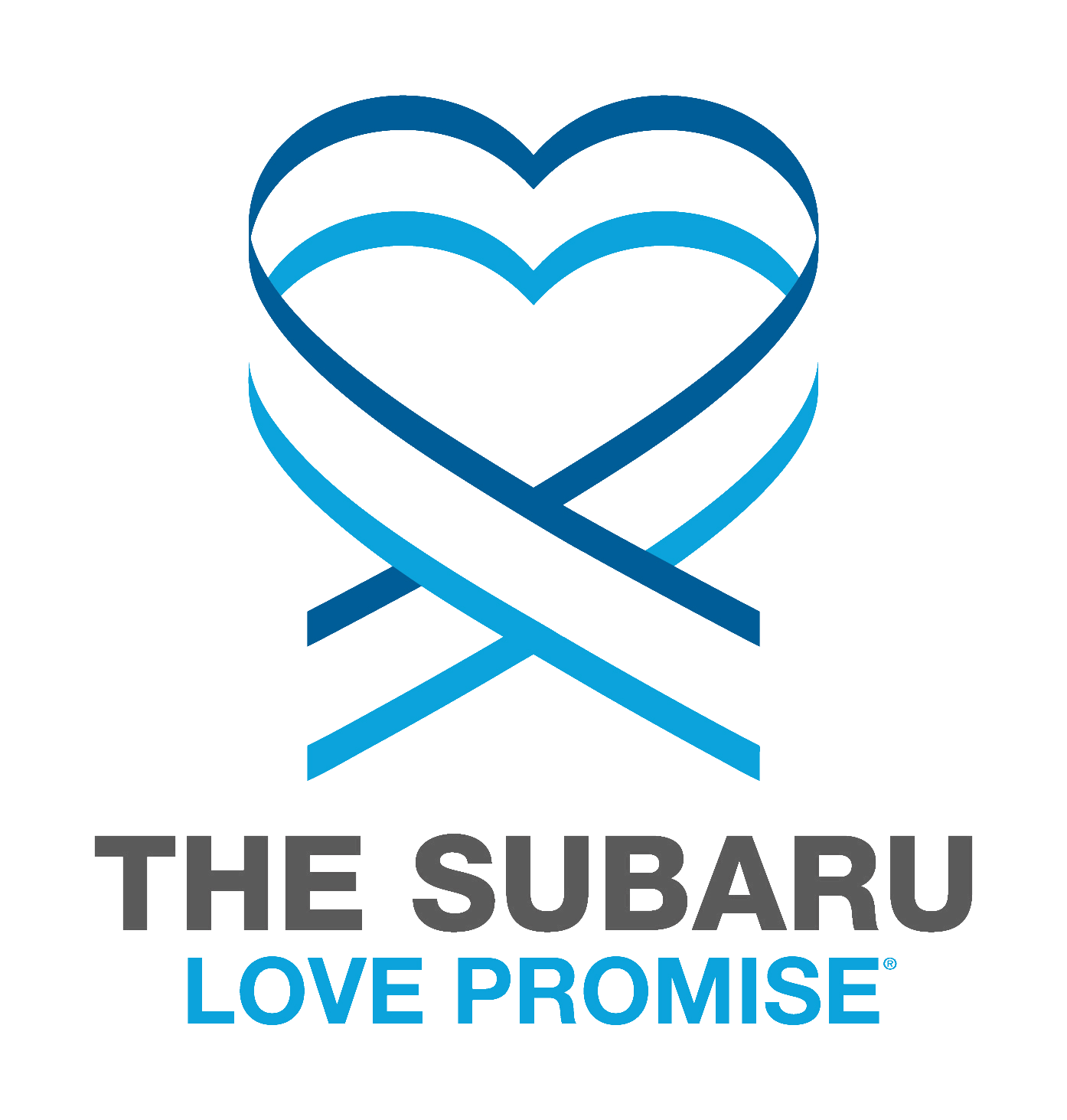 What is the Subaru Love Promise?
Subaru and our retailers believe in making the world a better place and the Subaru Love Promise is our vision of respecting all people. This is our commitment to show love and respect to our customers and to work to make a positive impact in the world.
How is McKenna Subaru dedicated locally to the Love Promise?
Our Love Promise can be seen in various partnerships with local charities and non-profits. We want the community to know that McKenna Subaru is here to help!
Seal Beach Animal Care Center
Earth Terracycle Initiative, Orange County Coast Keeper
Second Harvest Food Bank, Mercy House Homeless Shelter, Orange County School of the Arts, McKenna Claire Foundation
Love Promise Stories from McKenna Subaru
Subaru and McKenna Subaru believe in making a positive impact on the communities in which we live and work. We uphold that belief through our Love Promise Community Commitment. Every month, we select inspiring stories from customers and partners from around our area who strive to support our collective commitment and feature them here
McKenna Subaru Helps Provide Socks to Hundreds of Youth at Waymakers' Youth Shelters - Emily H
Thanks to the generous donation from Mckenna Subaru, Waymakers Huntington Beach Youth Shelter is able to provide fresh and clean socks to the hundreds of youth served annually at Waymakers Huntington Beach, Laguna Beach, and Tustin Youth Shelters. Waymakers Youth Shelters provide safe-haven to youth in Orange County experiencing conflict & crisis. To learn more about Waymakers Huntington Beach Youth Shelter, please call us at (714) 842-6600.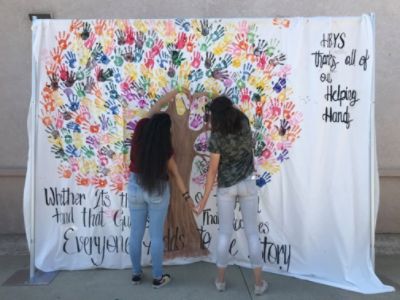 ---
Share The Love, Fund the Hope for Kids with Brain Cancer - David W
Imagine taking your eight year old daughter to the doctor for what you think is a bad case of the flu, and instead being sent to CHOC hospital emergency room where you are told your daughter has a terminal brain tumor for which there is no cure. McKenna was that child, and with no treatments available. pediatric brain cancer took her life just six months after diagnosis. It was then that her parents and close friends founded the McKenna Claire Foundation (MCF) for Pediatric Brain Cancer Research to change the equation for children diagnosed with brain cancer. McKenna Subaru's choice of McKenna Claire Foundation to be a part of the Subaru Share The Love® campaign means that MCF can fund the brightest minds in brain cancer, whose research is producing viable treatments that give children time and a better quality of life for the first time ever. Subaru is giving children and families Hope by funding immunotherapy trials by Dr. Michelle Monje (Stanford) and Dr. Nick Vitanza (Seattle Children's). The Subaru Share The Love Event allows doctors like Kathy Warren (Dana Farber) to research existing drugs that, when combined, become new treatments for this disease, while Dr. Mark Souweidane (Weill-Cornell) perfects the delivery of these drugs past the blood brain barrier and directly into the brain. McKenna Subaru's generosity in choosing MCF as its community partner means that MCF can collaboratively fund nurse practitioners who, when a child is diagnosed anywhere in the U.S., will be there to help parents navigate the intricacies of treatments and clinical trials. These are just a few examples difference MCF is making in understanding and treating pediatric brain cancer. Because of McKenna Subaru's willingness to Share the Love, it gives McKenna Claire Foundation the ability fund Hope for children and families who need it most.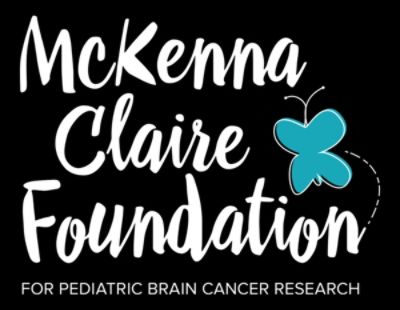 ---
Cypress College Career Fair and Skills Competition- March 2023 - Enrique A
I just wanted to share how the team at McKenna Subaru, including Andrea Pandell, Mel Mayuga, and the rest of the team that were present this day, did an awesome job at our Cypress College Career Fair and Skills Competition. They were engaging and talking to our college students, as well as the six high schools that participated with this event, which totaled about 250 students. They brought their show vehicle for display, brought breakfast and goodies for all students present, and above all their entire team communicated the opportunities that a career in the automotive field awaits them. Our Automotive Department Chair, Dean, instructors, staff, as well as our college Vice-President and President were present and relayed the same sentiments to our team regarding their participation. Thank you again Andrea and Mel, we look forward to future events and strong partnership to include our students. Very grateful, Enrique Aispuro Automotive Instructor Cypress College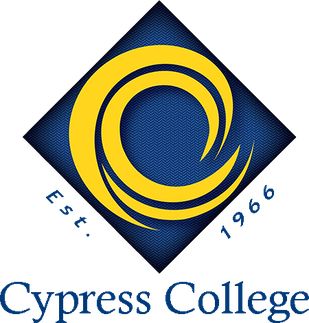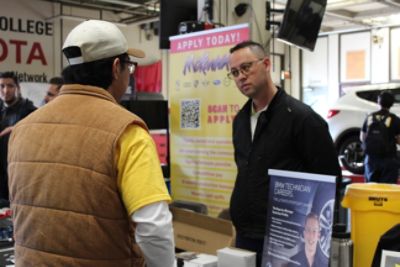 ---
Grady's Story - Christina M
A thin little Terrier mix, Grady came to the Seal Beach Animal Care Center as a stray. He was such a sweet boy, but with a very sad heart - for two reasons. He had a broken heart from having been abandoned in a parking lot at a local shopping center at the age of 15 and he also had a heart condition that the cardiologist felt was most likely caused by malnutrition. Further testing as to the cause of his inability to gain weight showed that he had Pancreatic Insufficiency. A powder was added to his food that was full of the nutrients he was lacking, and he immediately gained weight. Over time, Grady's heart condition healed almost completely with the help of meds, supplements, and the powder. And his broken heart has also been healed. After spending a year receiving love and care at the shelter, Grady has recently been adopted by a kind and loving senior citizen who was also suffering from a broken heart after having lost his beloved dog. Some might call it serendipity; others might call it a twist of fate. All we know is that the man lost his dog and Grady lost his family. They both needed time to heal and now they have found each other and the two of them give each other comfort and companionship. They visit the shelter on a weekly basis as we monitor his meds, and they are both so happy! Thanks to Subaru's generous support and contributions, we can help dogs like Grady as we mend broken hearts and provide so many other happy endings.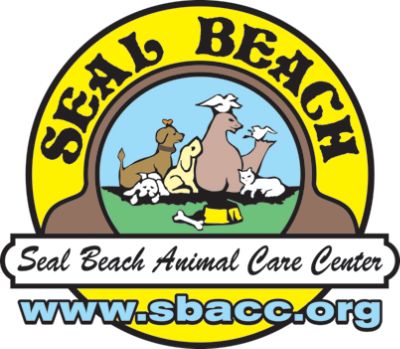 ---
McKenna Subaru Helps McKenna Claire Foundation Give Hope To Children With Brain Cancer - David W
The Mckenna Claire Foundation for Pediatric Brain Cancer Research (MCF) is honored by the community connection and support of McKenna Subaru Huntington Beach (no relation) and the Subaru "Share The Love" campaign. McKenna Claire Wetzel was diagnosed with a rare, fatal brain cancer at just 7 years old. Although she lost her battle to the disease just 6 month after diagnosis, McKenna's spirit lives on in the work of the foundation named in her honor. Through the support of caring partners like McKenna Subaru and the surrounding community, MCF grants have positively impacted the pediatric brain cancer research landscape, funding clinical trials and the most promising research being conducted to date, bringing Hope where there previously was none. The McKenna Subaru "Share The Love" partnership is part of the over $4.6 million dollars invested by MCF in the science that will one day be the basis for the cures children and families await. In the 11 years since McKenna Claire Wetzel's passing, MCF has played a leading role in pediatric brain cancer research and advocacy, funding cutting edge research at leading institutions including Stanford University's Monje Lab, Seattle Children's Vitanza Lab, Weill Cornell, and Dana Farber among others. In addition, the foundation has worked collaboratively to develop programs which help families navigate the often overwhelming medical, financial, and emotional aspects that accompany a child's diagnosis Thank you McKenna Subaru Huntington Beach for choosing to be part of the pediatric brain cancer solution! We are honored to be your Subaru Love Promise Hometown Charity partner.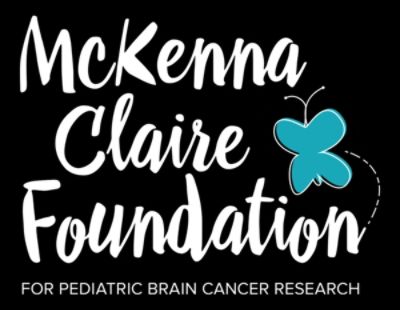 ---
McKenna Subaru Sponsors 'Make a Dog's Day' Celebration at Pacific City in Huntington Beach! - Lisa C
McKenna Subaru shows their love for the Underdogs! As a sponsor of the 'Make A Dog's Day' celebration at Pacific City in Huntington Beach on October 22,2022 , the community was able to enjoy this dog friendly educational event while raising money for a great cause. The event included a free movie screening of Disney + The Wizard of Paws: The Frida Episode in which a local paralyzed Huntington Beach dog named Frida learns to walk again with the use of prosthetics bringing awareness to the beauty of rescue of differently abled dogs. Frida herself made a red carpet debut. Vendors were present educating the community on rehabilitative wellness and prosthetic options for mobility challenged animals. Fun face painting for kids and a live painting by local muralist Melissa Murals also highlighted the event. Local non profit, The Frida Project, was present raising awareness about the need for adoption of special needs dogs and raised money for a project that supports additional dog runs and a dedicated dog kitchen at a sanctuary that services 600 able bodied dogs and 50 paralyzed dogs. Dogs, families and children alike had a wonderful time! Thank you McKenna Subaru for your commitment to local organizations like The Frida Project in raising awareness for the need for rescue of differently abled and senior dogs!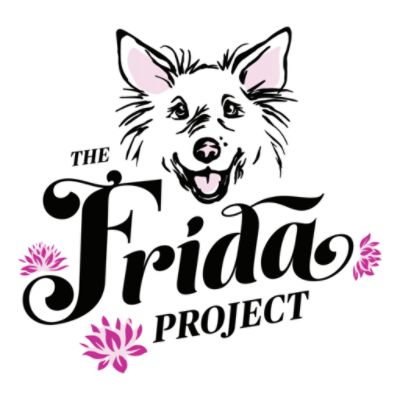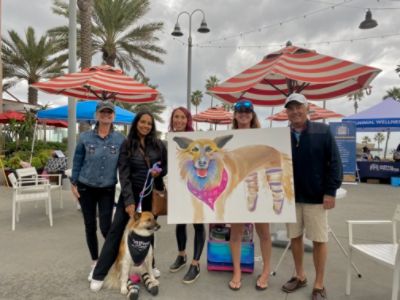 ---
Surf City Charity Golf Classic - Anita G
We were so excited to have McKenna Subaru, in Huntington Beach, as our Hole In One Sponsor this year. Our golfers love the opportunity to win a car! The support of McKenna Subaru truly makes a difference in our giving back to our charities. Our charities are Make-A- Wish Foundation Inland Empire /Orange County, The First Tee Orange County, and Newport Beach 1st Battalion 1st Marines Foundation. Thank you for your sponsorship and support!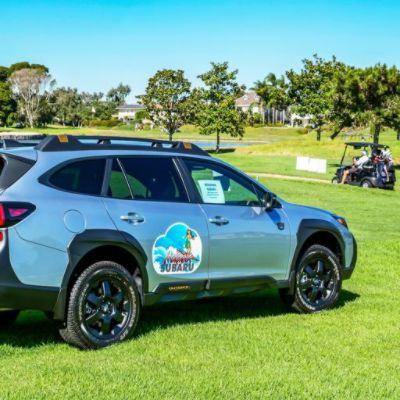 ---
Subaru Loves to Care at HOAG Hospital Irvine - Amber S
On July 19, in partnership with The Leukemia & Lymphoma Society, McKenna Subaru donated 80 plush blankets and 25 arts & craft kits to Hoag Family Cancer Institute. This is the seventh year in a row that LLS has been selected by Subaru of America to carry out their Subaru Loves to Care program across the nation. Hoag Family Cancer Institute was ranked in the top 10% in the nation by U.S. News & World Report. Its national recognition is based on subspecialized cancer programs, precision medicine using genomic technologies, extensive clinical trials and research, led by oncology specialists dedicated to the early detection, diagnosis and expert treatment of cancer. McKenna Subaru is one of the many Subaru retailers nationwide participating in the Subaru Loves to Care program. This program has allowed Subaru retailers across the U.S. to donate over 230,000 blankets and 31,000 arts and crafts kits, along with care, hope, and information about cancer support available through the LLS.

---
McKenna Subaru Supports OCSA at Annual Fundraising Gala - Anna B
McKenna Subaru supported Orange County School of the Arts (OCSA) by sponsoring a $50,000 table at the school's most important fundraising Gala, "Night of a Million Dreams," this past April. This special event celebrated OCSA's 35th anniversary – an occasion met with great enthusiasm and generosity that resulted in $1.8 million raised for the school's unparalleled arts conservatory programs. OCSA is a tuition-free, donation-dependent nationally recognized public charter school that prioritizes accessible, quality instruction for all students regardless of their socioeconomic standing. OCSA is grateful to McKenna Subaru for their partnership in support of the school's mission and vision. McKenna Subaru's generosity is helping to transform lives and make dreams a reality.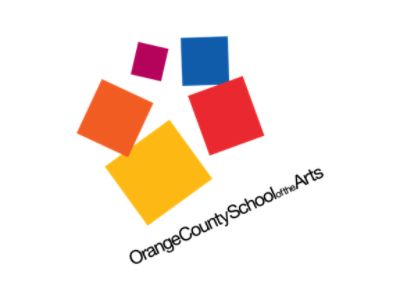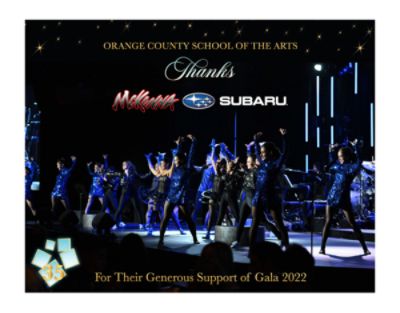 ---
McKenna Subaru Shines for Pediatric Brain Cancer! - David W
McKenna Claire Foundation for Pediatric Brain Cancer Research is a grass roots foundation inspired by a little girl from Huntington Beach who, at 7 years old, was diagnosed with a terminal brain tumor called DIPG. Pediatric brain cancer is the number one killer by disease of children 15 and under, so after McKenna's death her friends and family decided they needed to do something to change the odds. Raising almost 6 million dollars to fund the brightest researchers in the nation, as well as assisting families in finding clinical trials, the foundation relies heavily on community partners. McKenna Subaru has been an incredible partner and advocate for the cause, not only "Sharing the Love" by raising funds for research, but by becoming advocates and bringing awareness to the pediatric brain cancer fight. McKenna Claire Foundation believes strongly in the power of collaboration, and that when it comes to solving problems we are always better together. What could be better than two McKenna's working together to give Hope to children who currently have none. Thank you McKenna Subaru Huntington Beach for being a best part of our community and champions of the pediatric brain cancer research.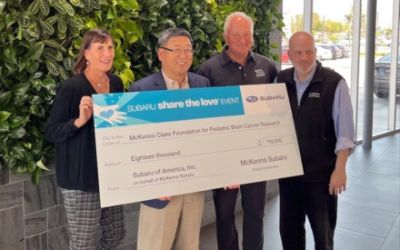 ---