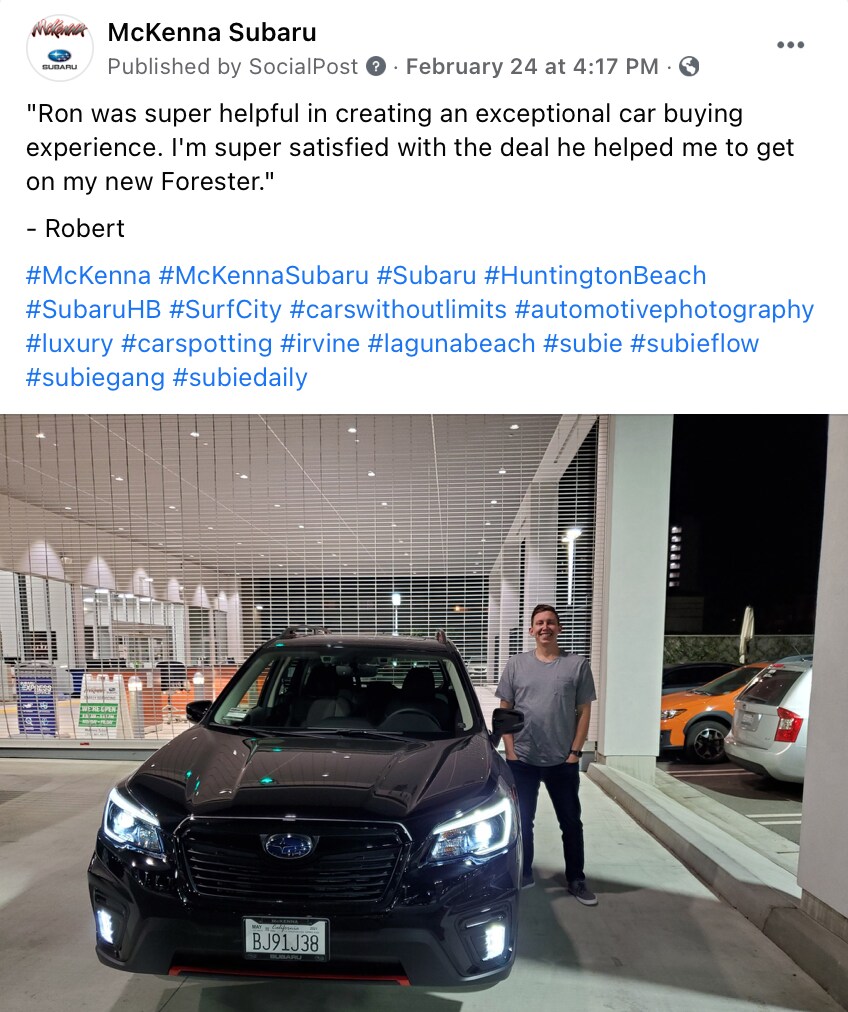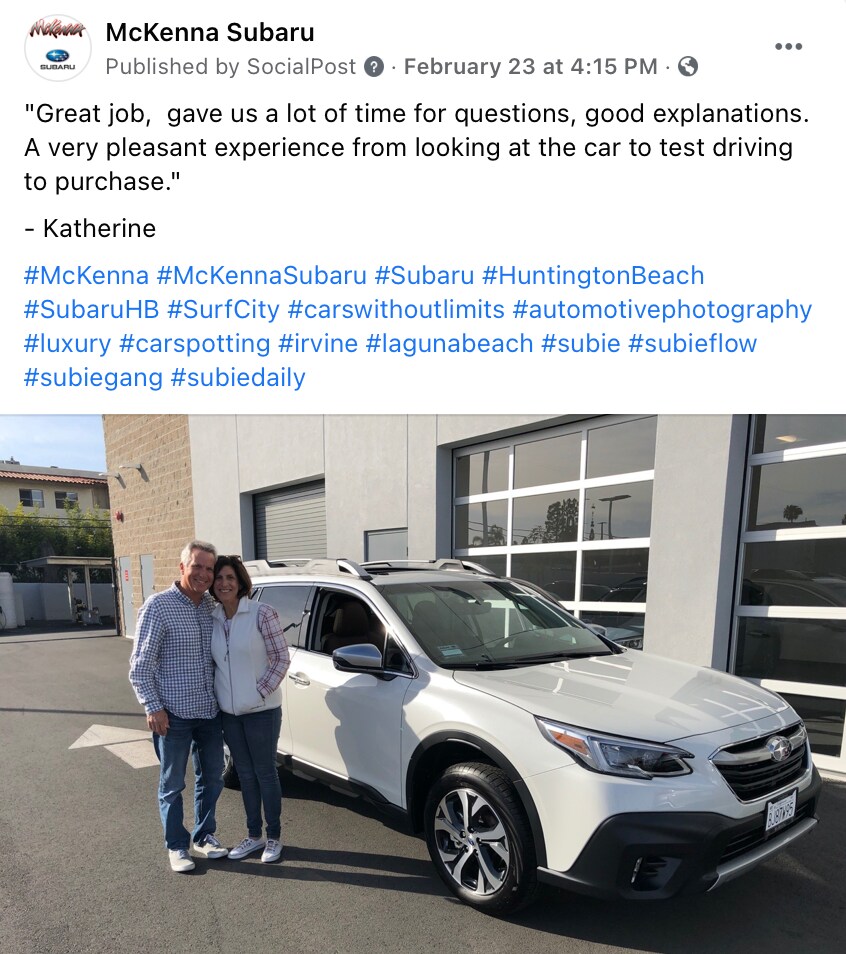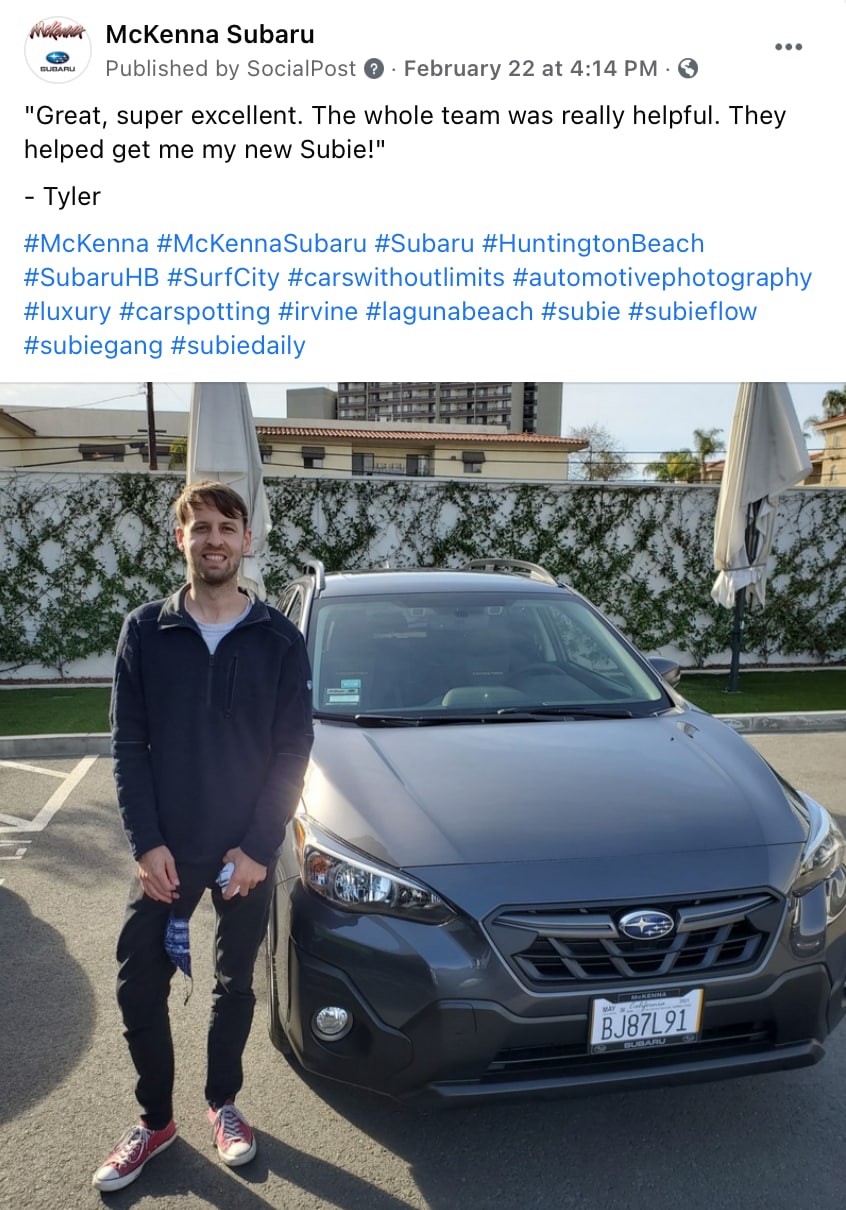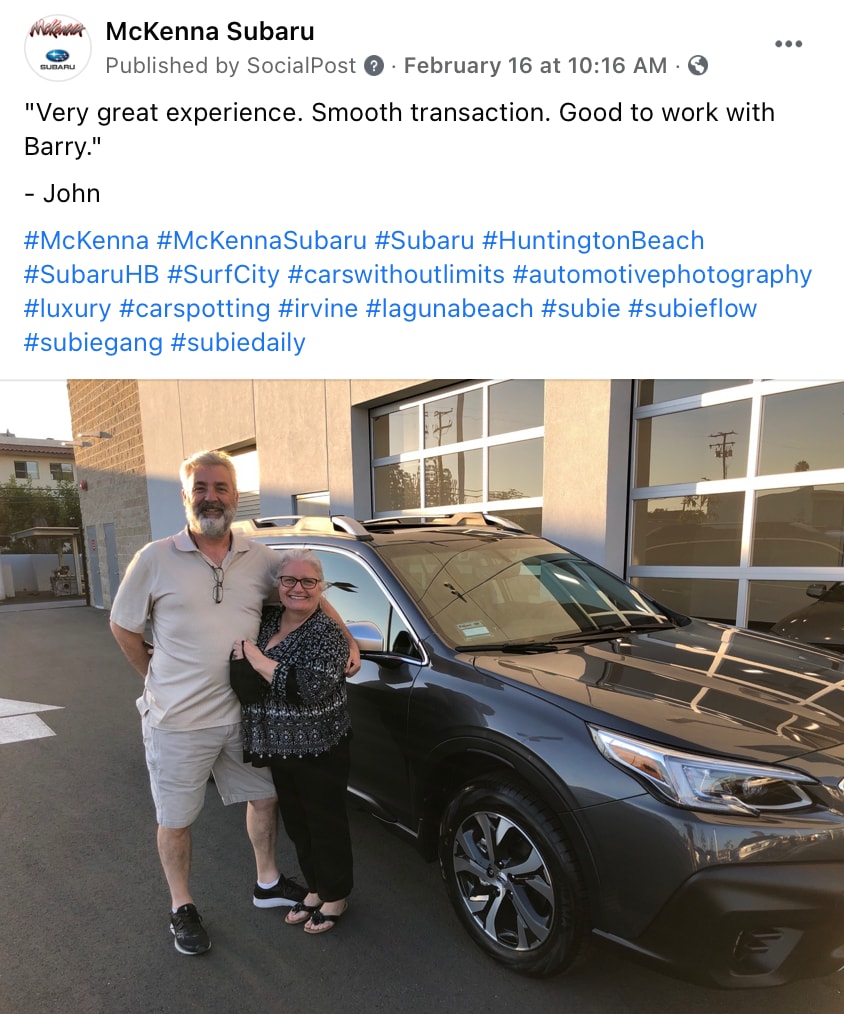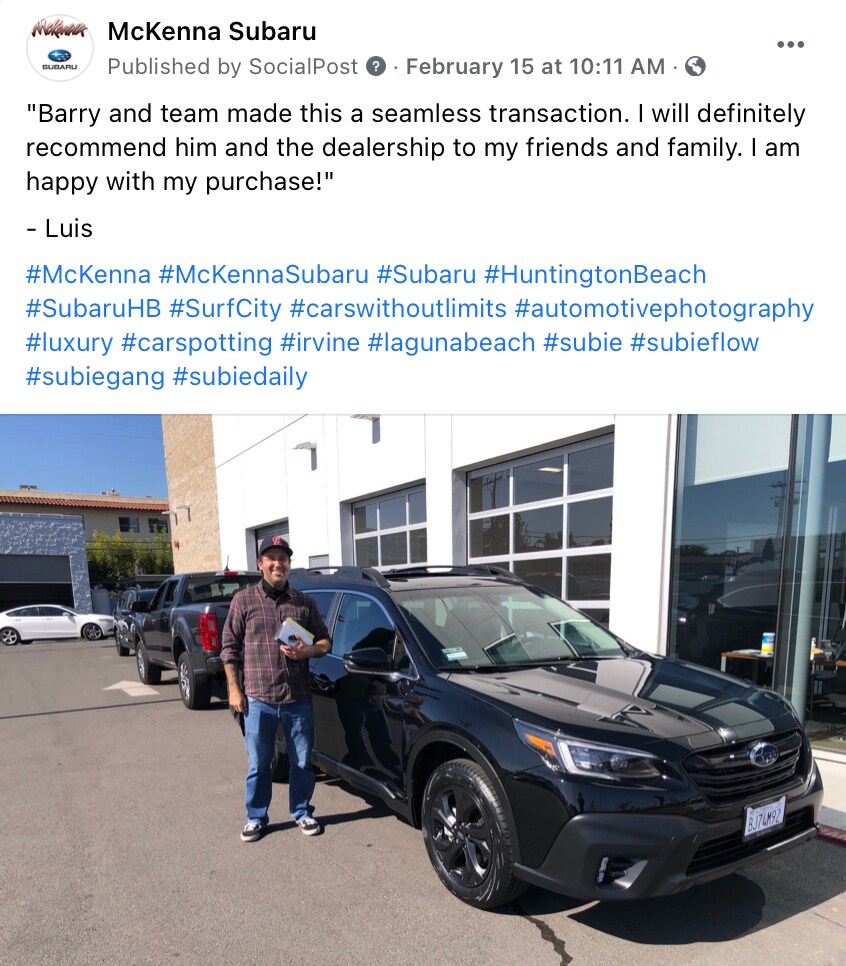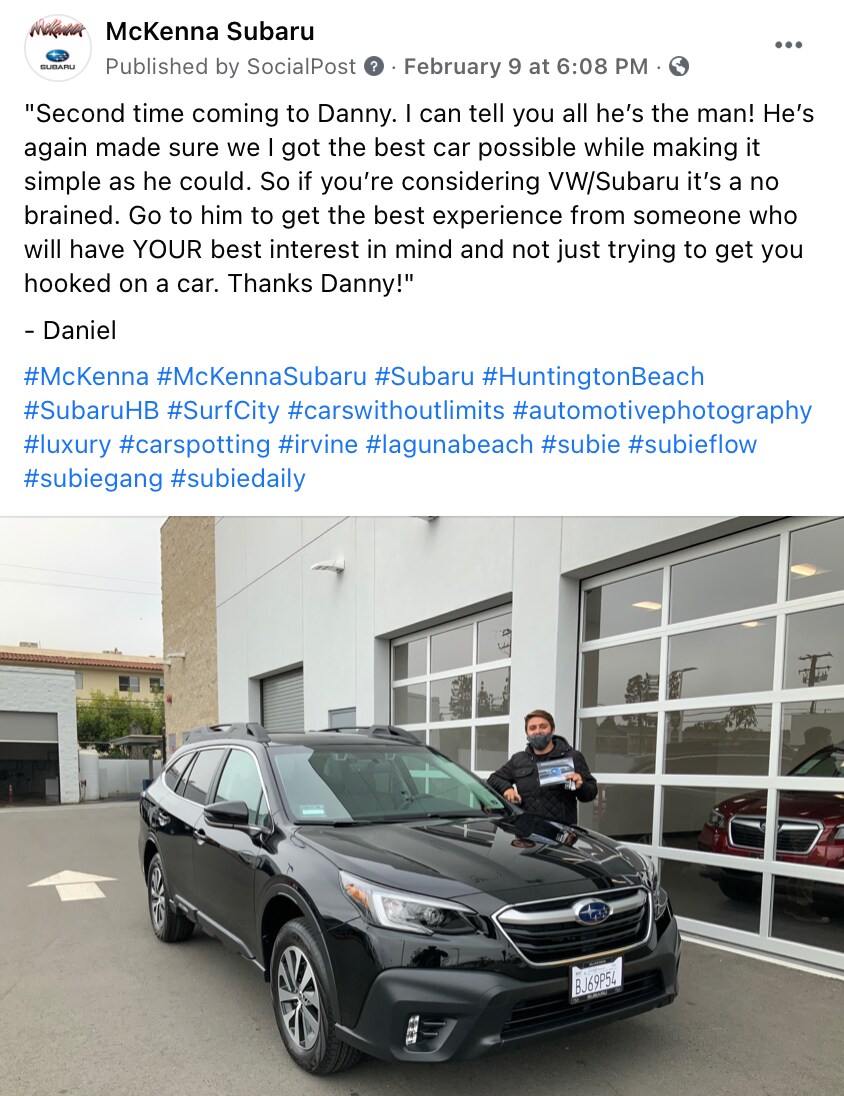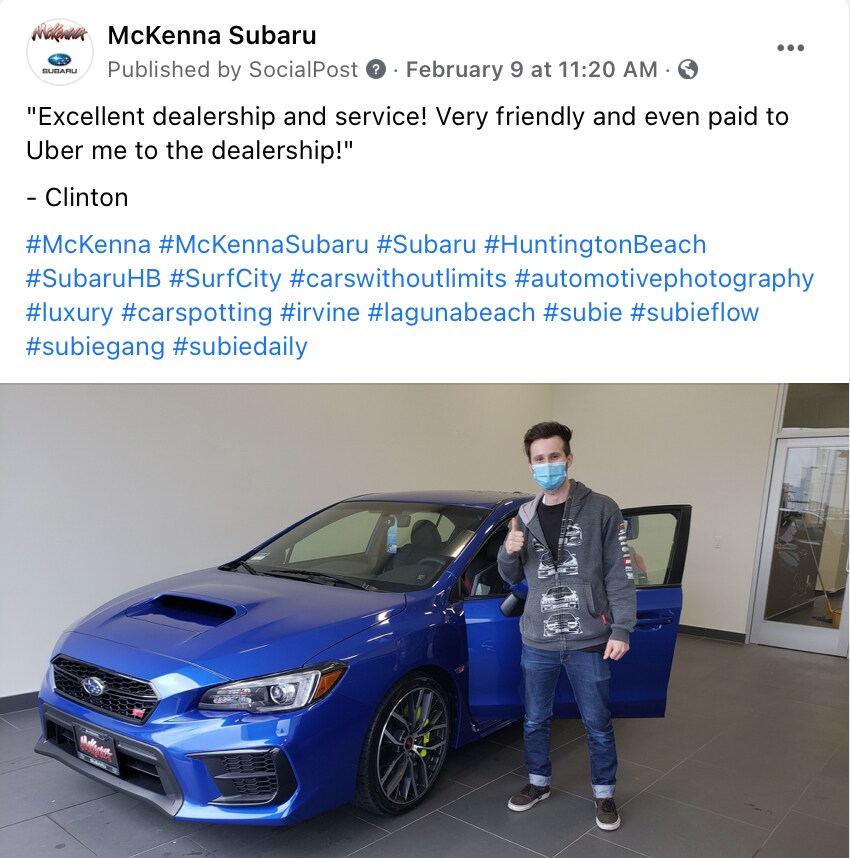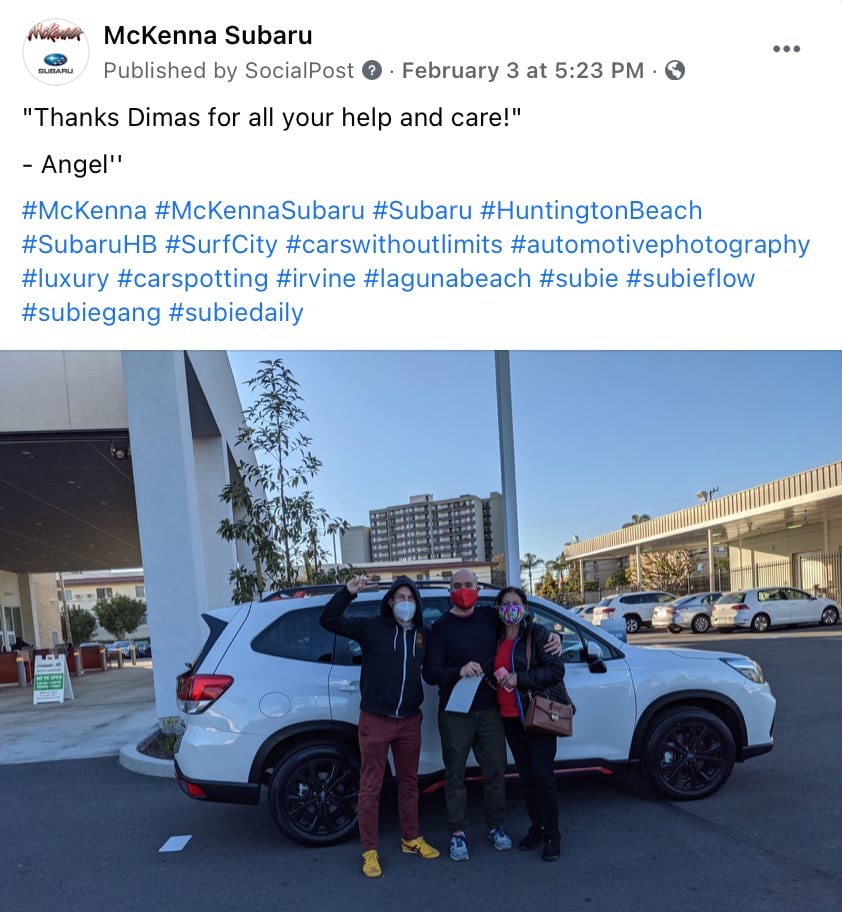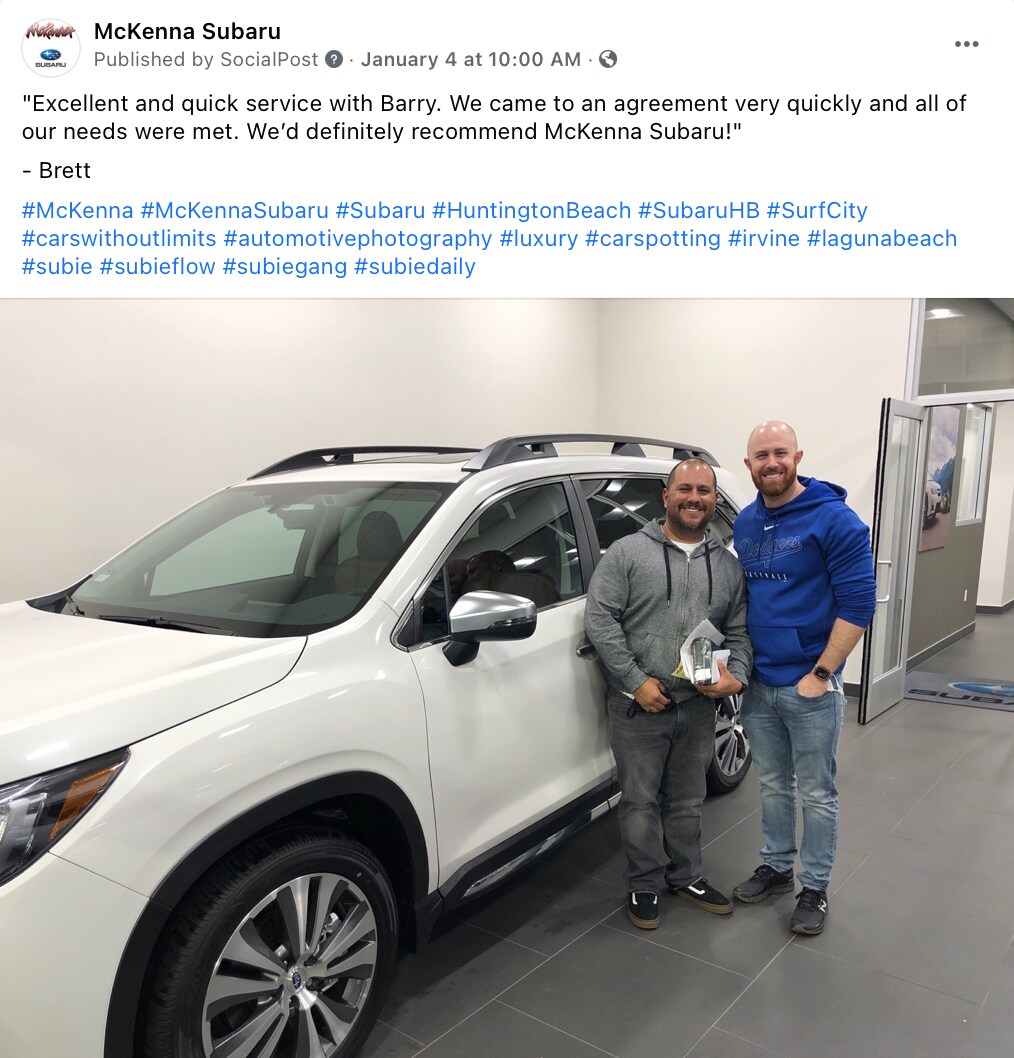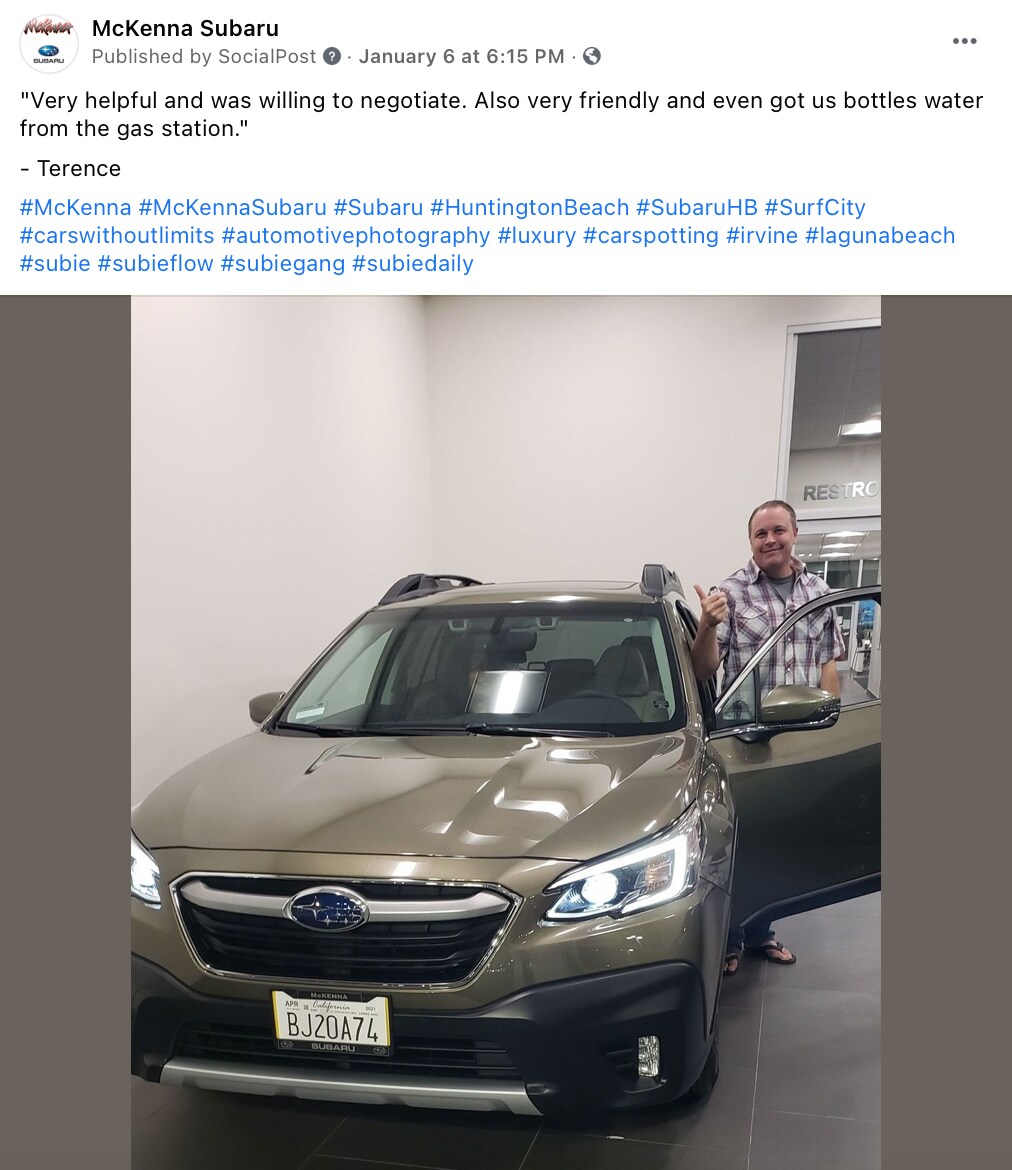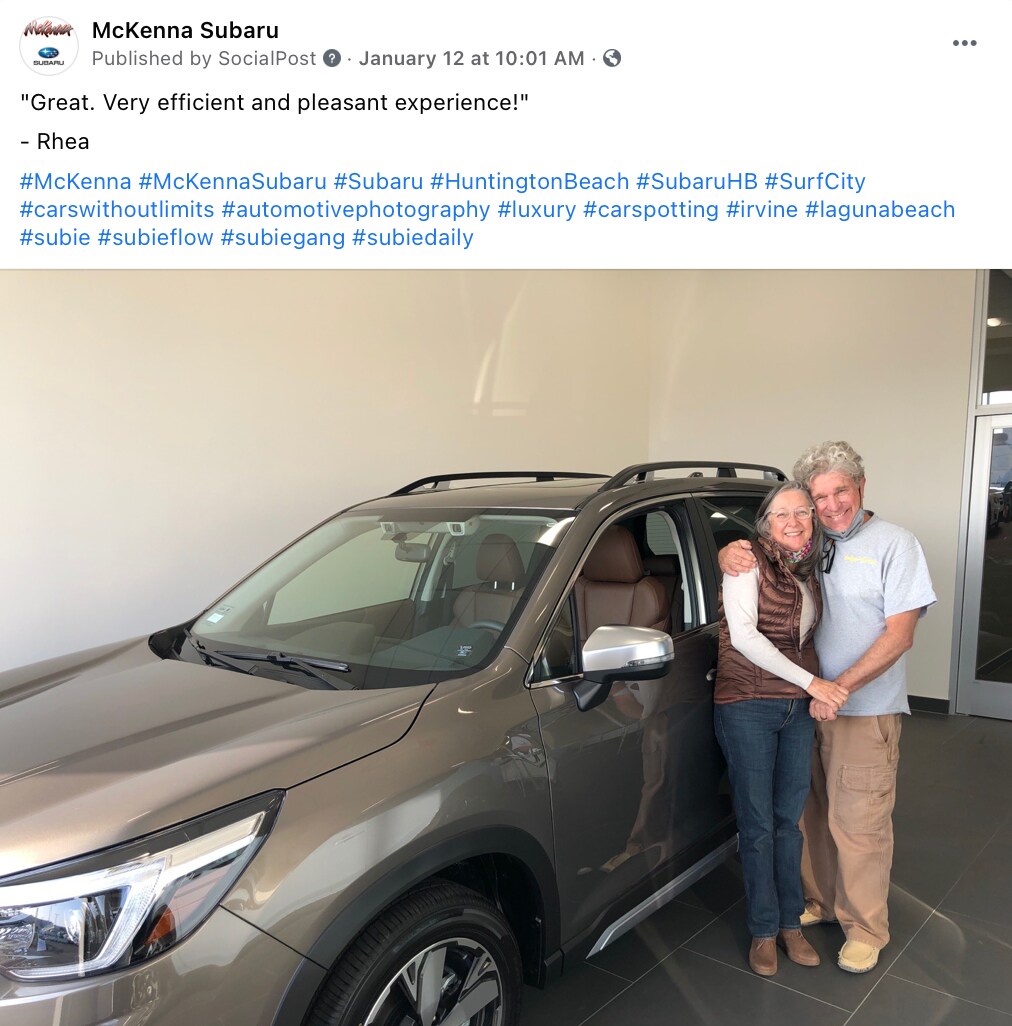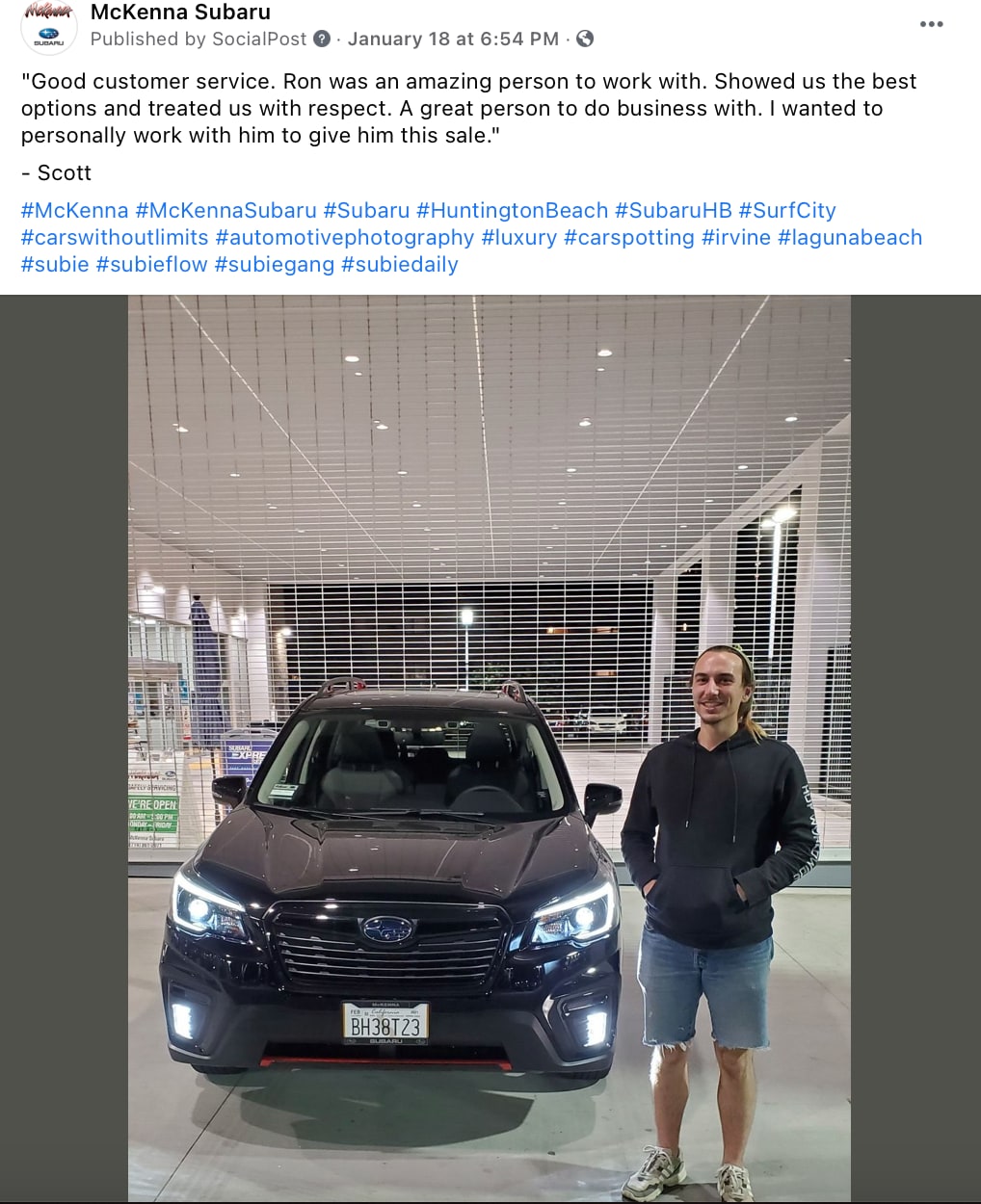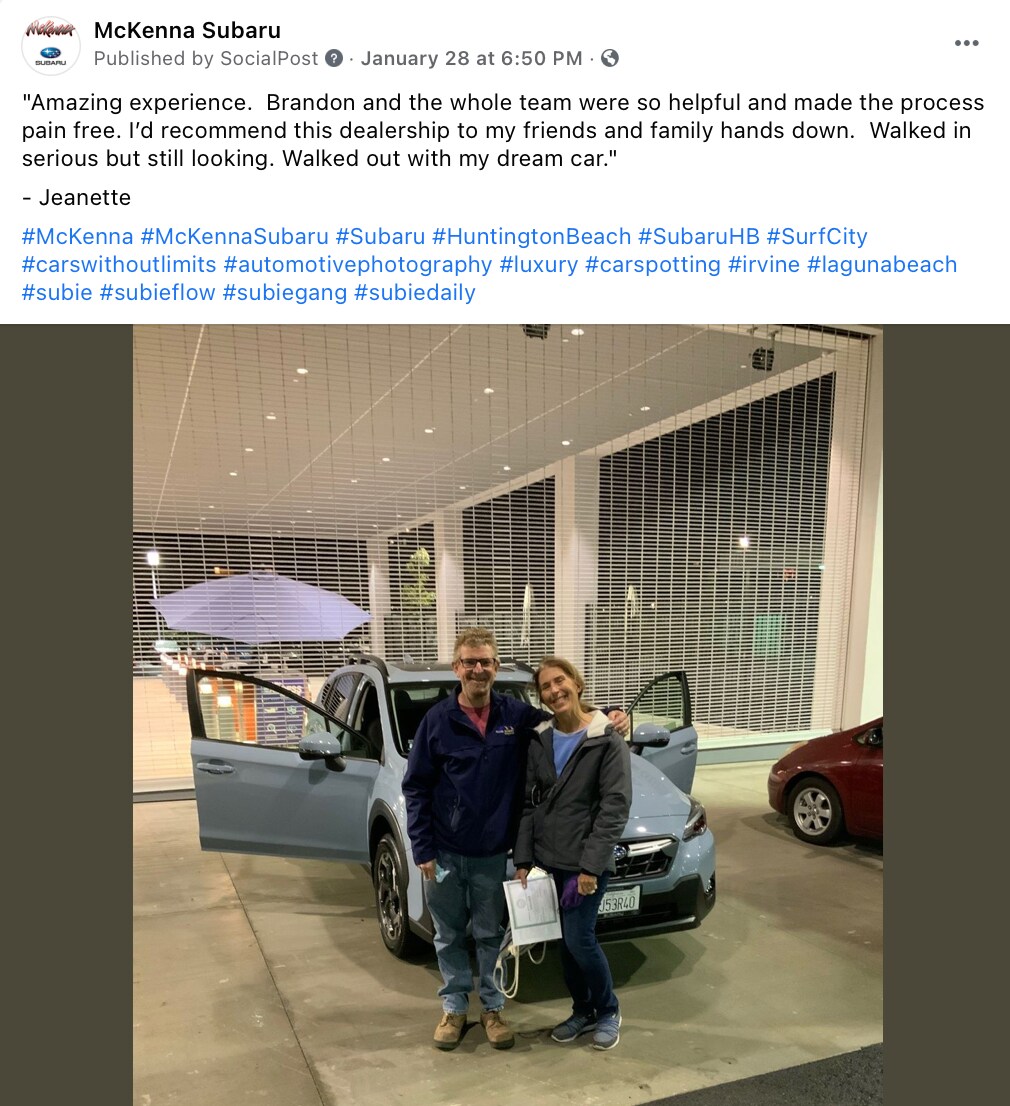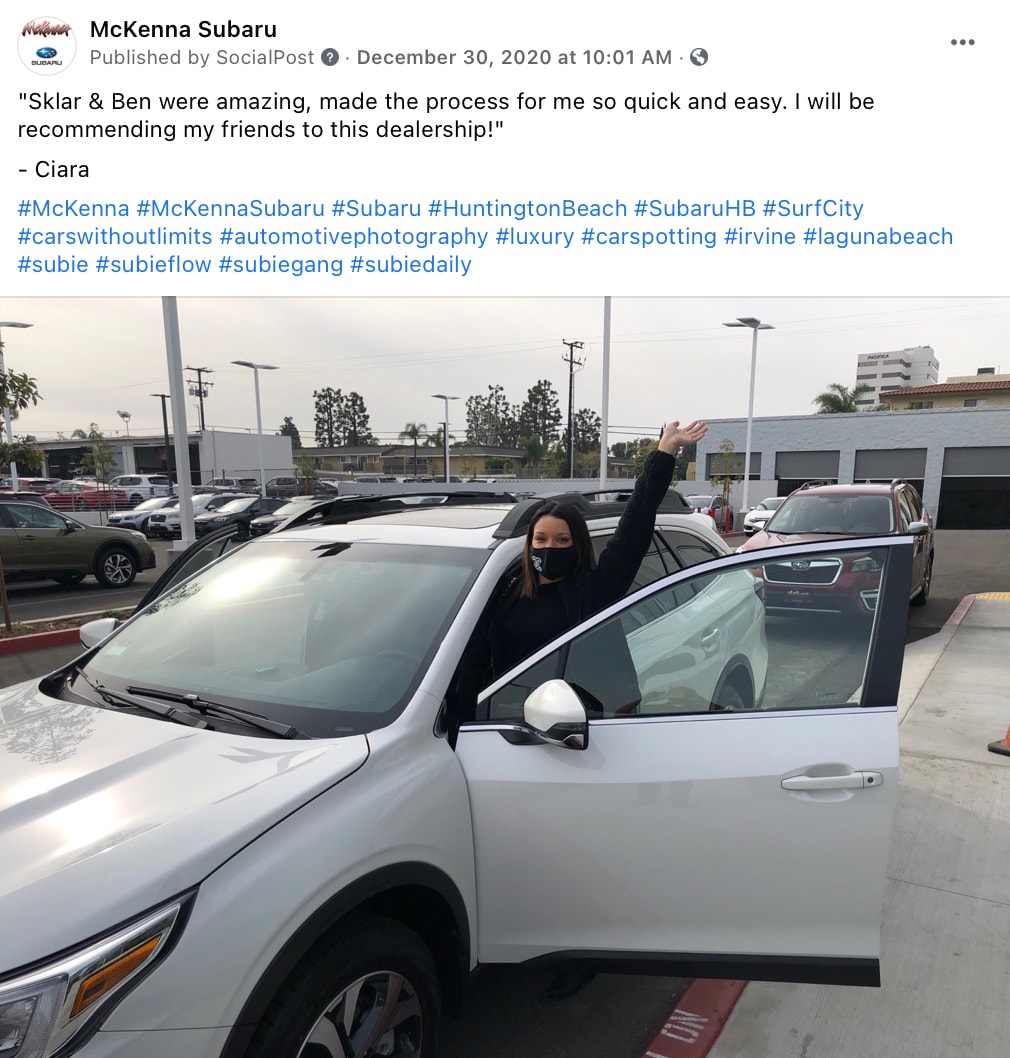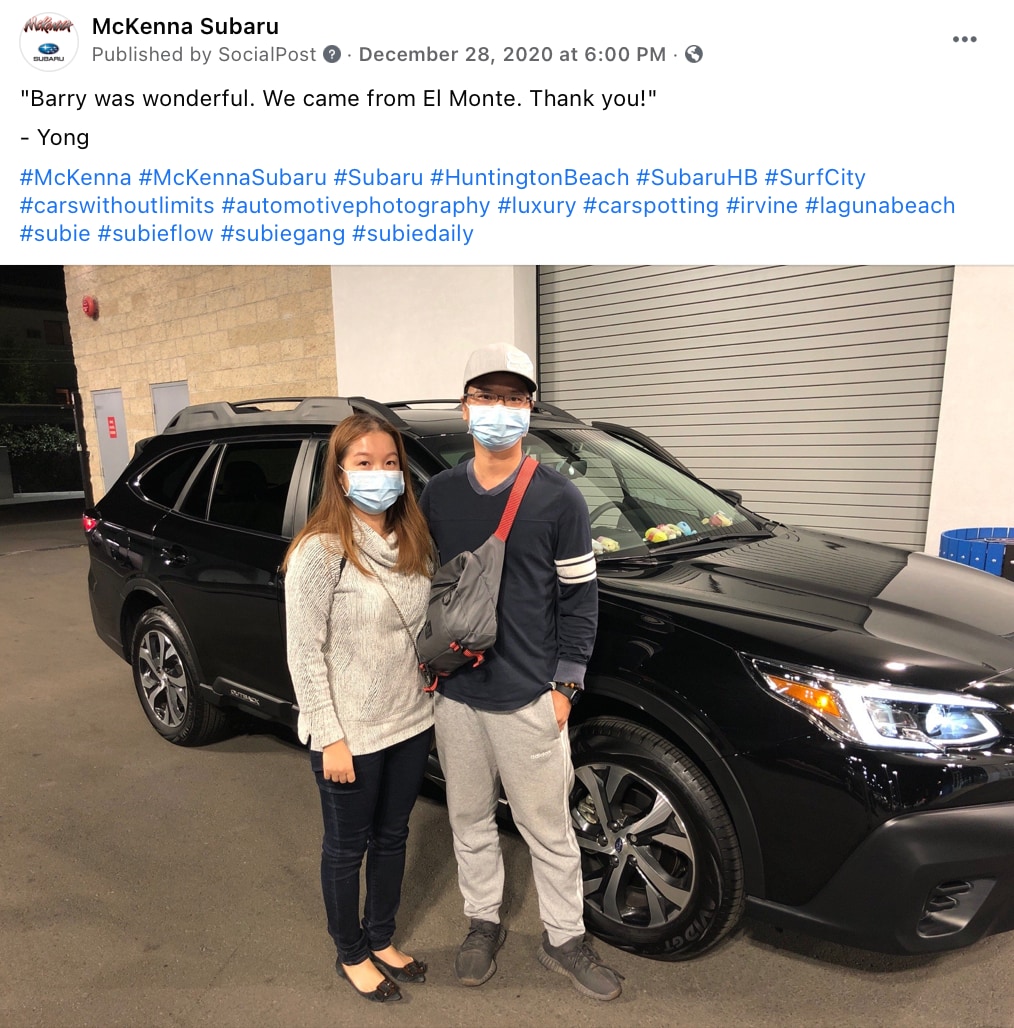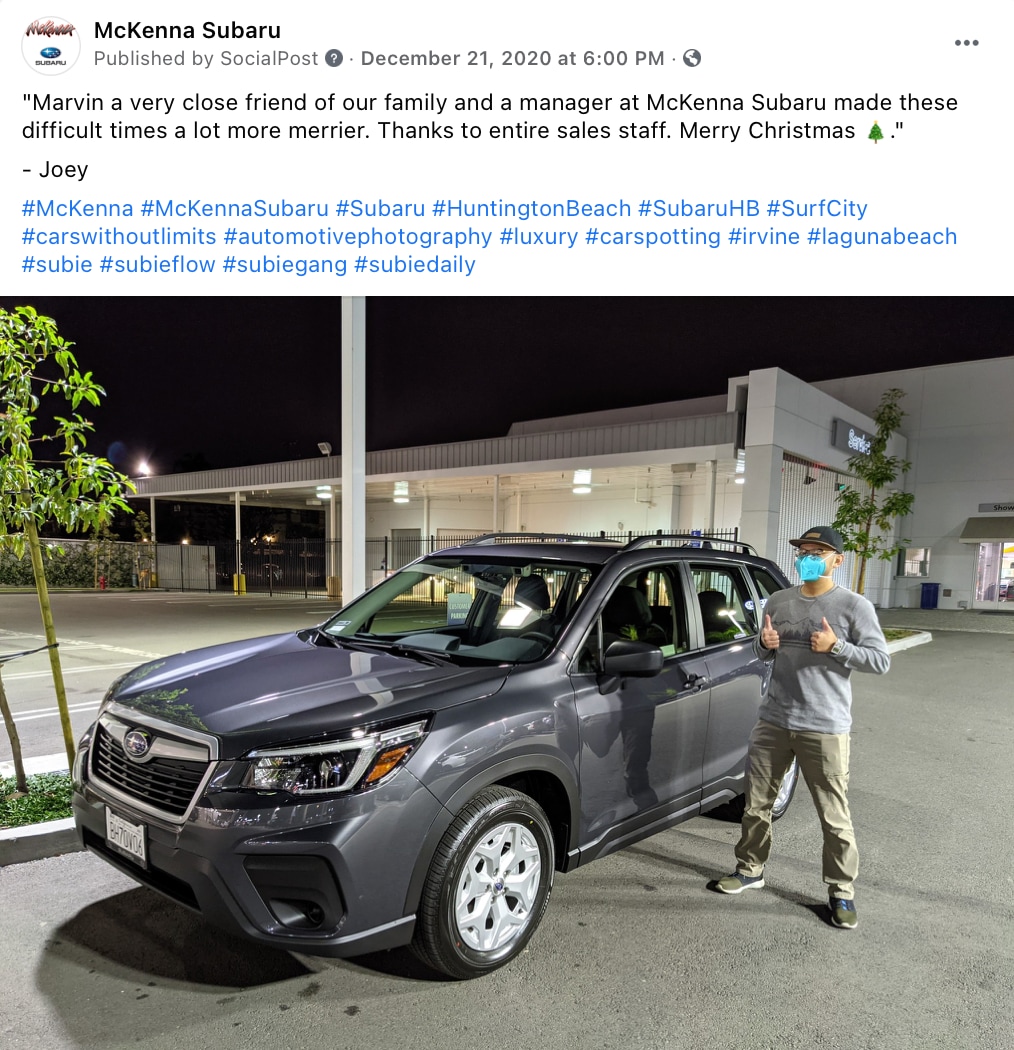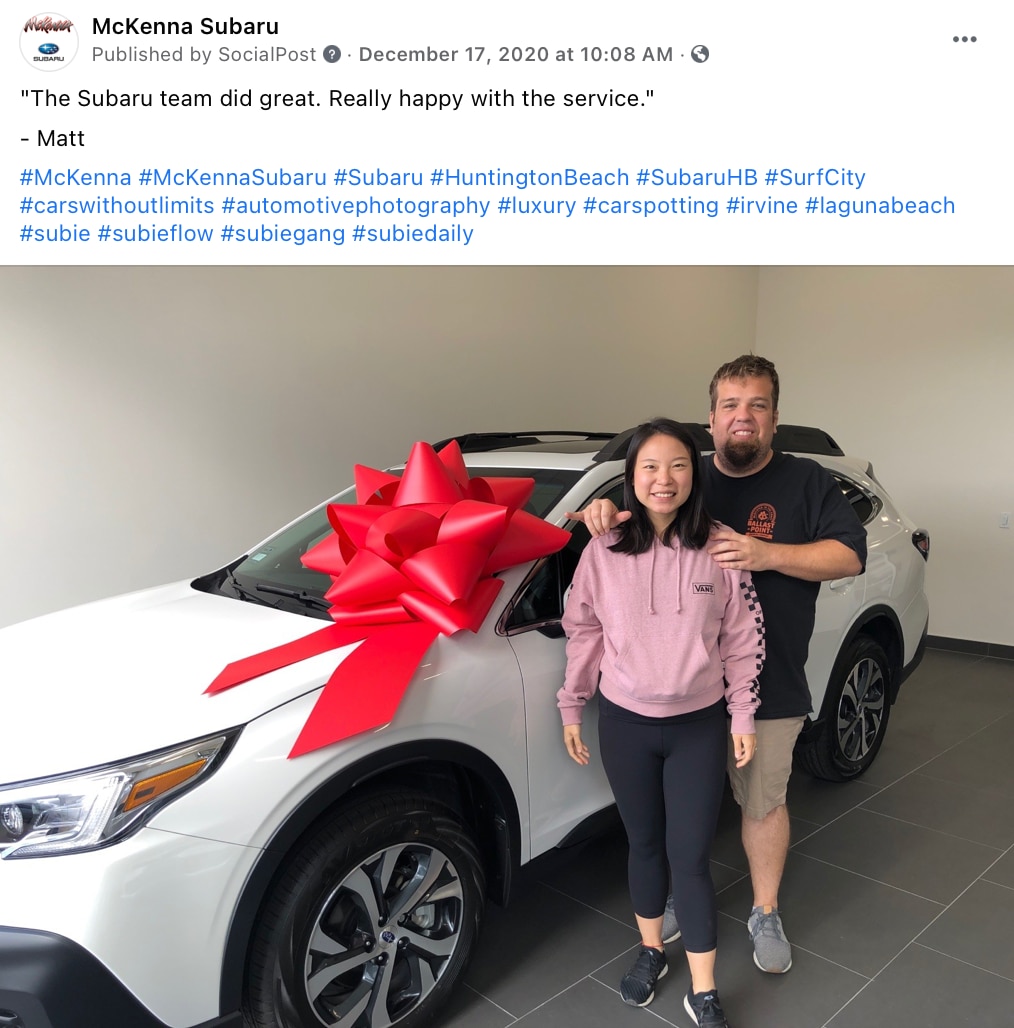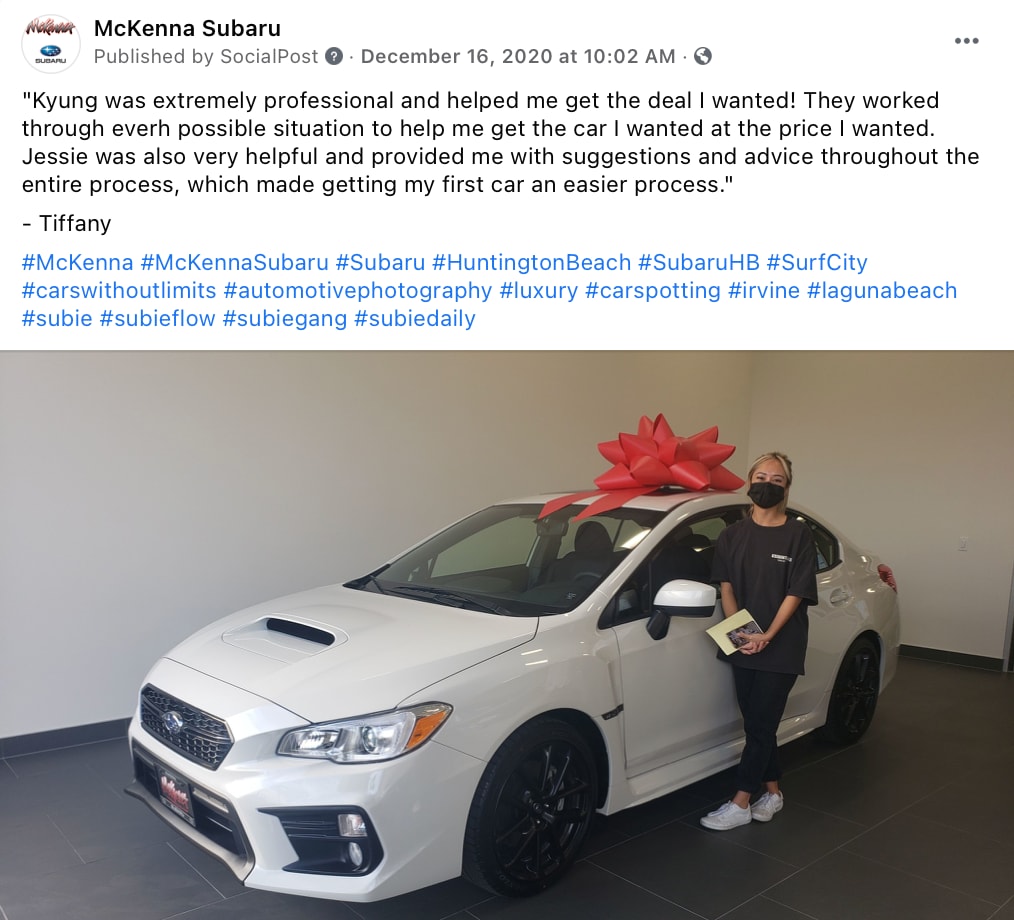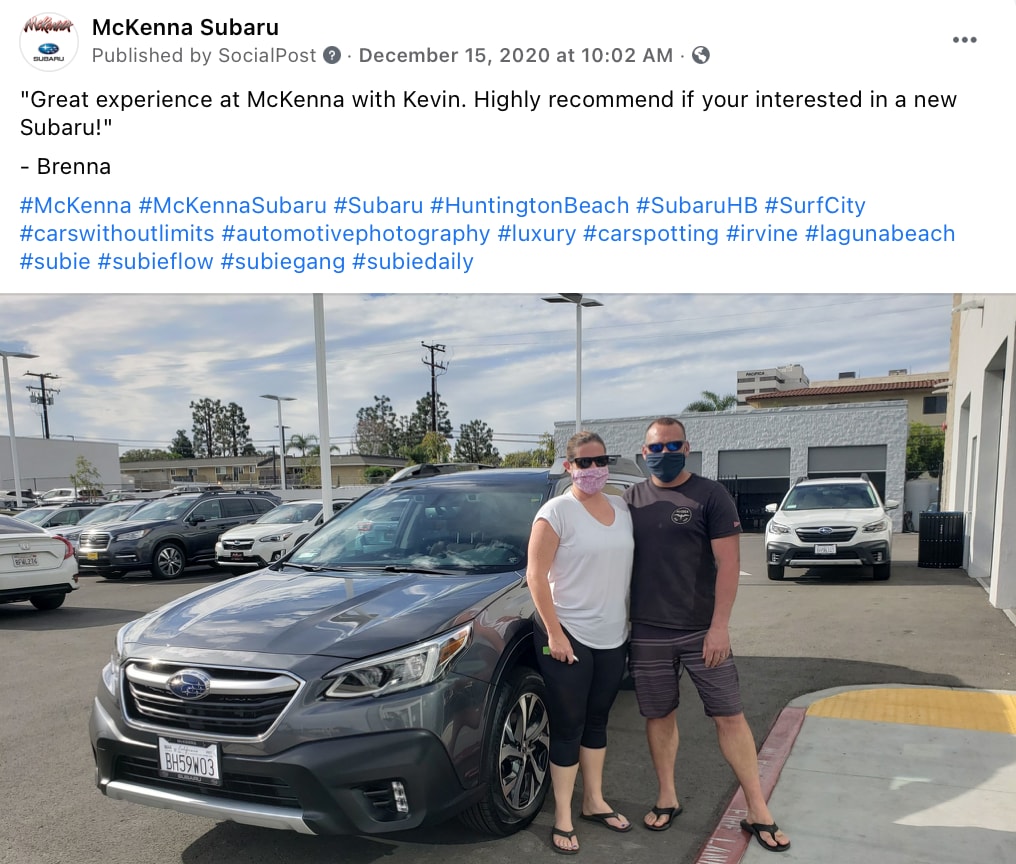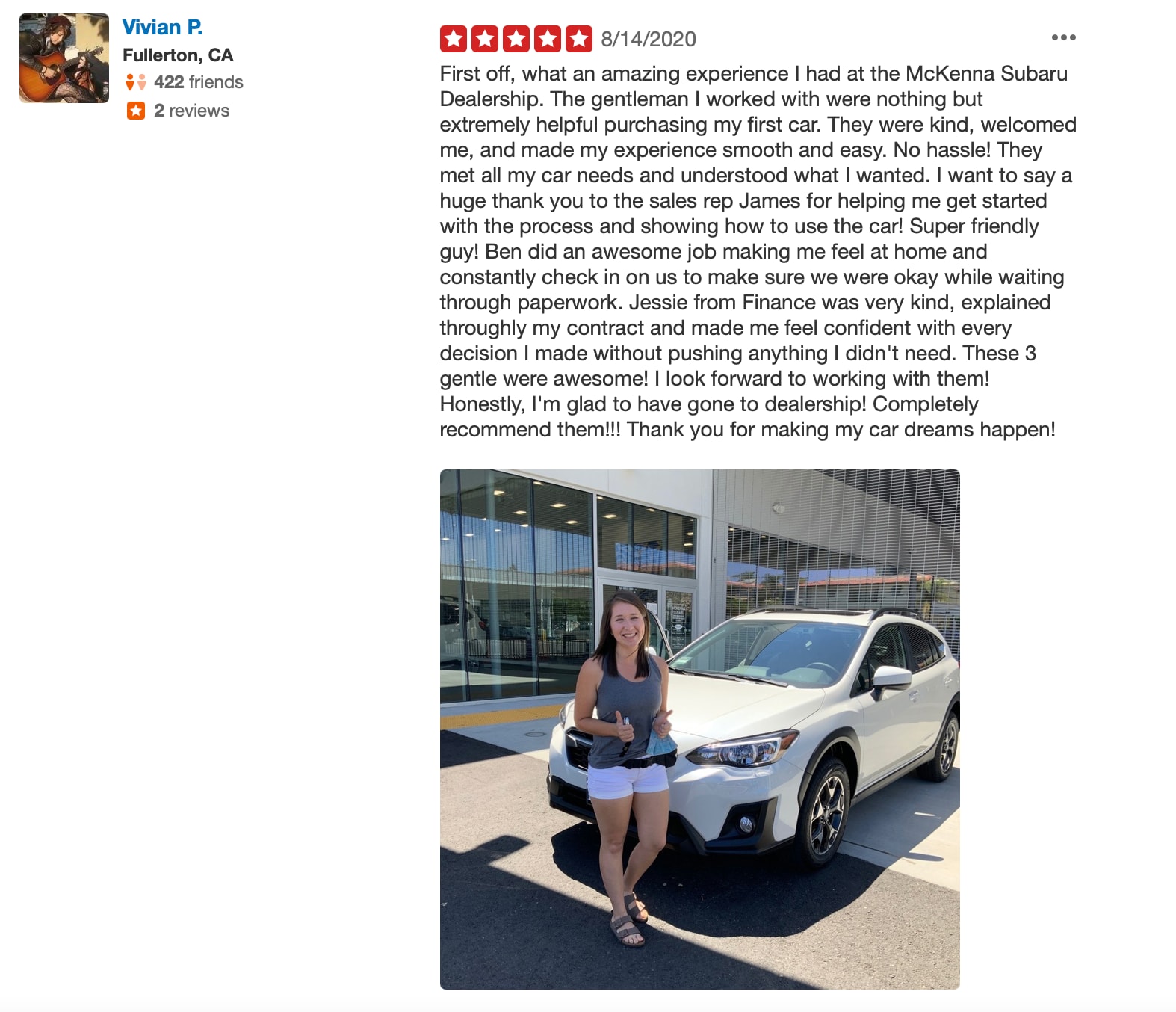 "Fantastic! Barry S was awesome and easy to work with!"
- Dimitra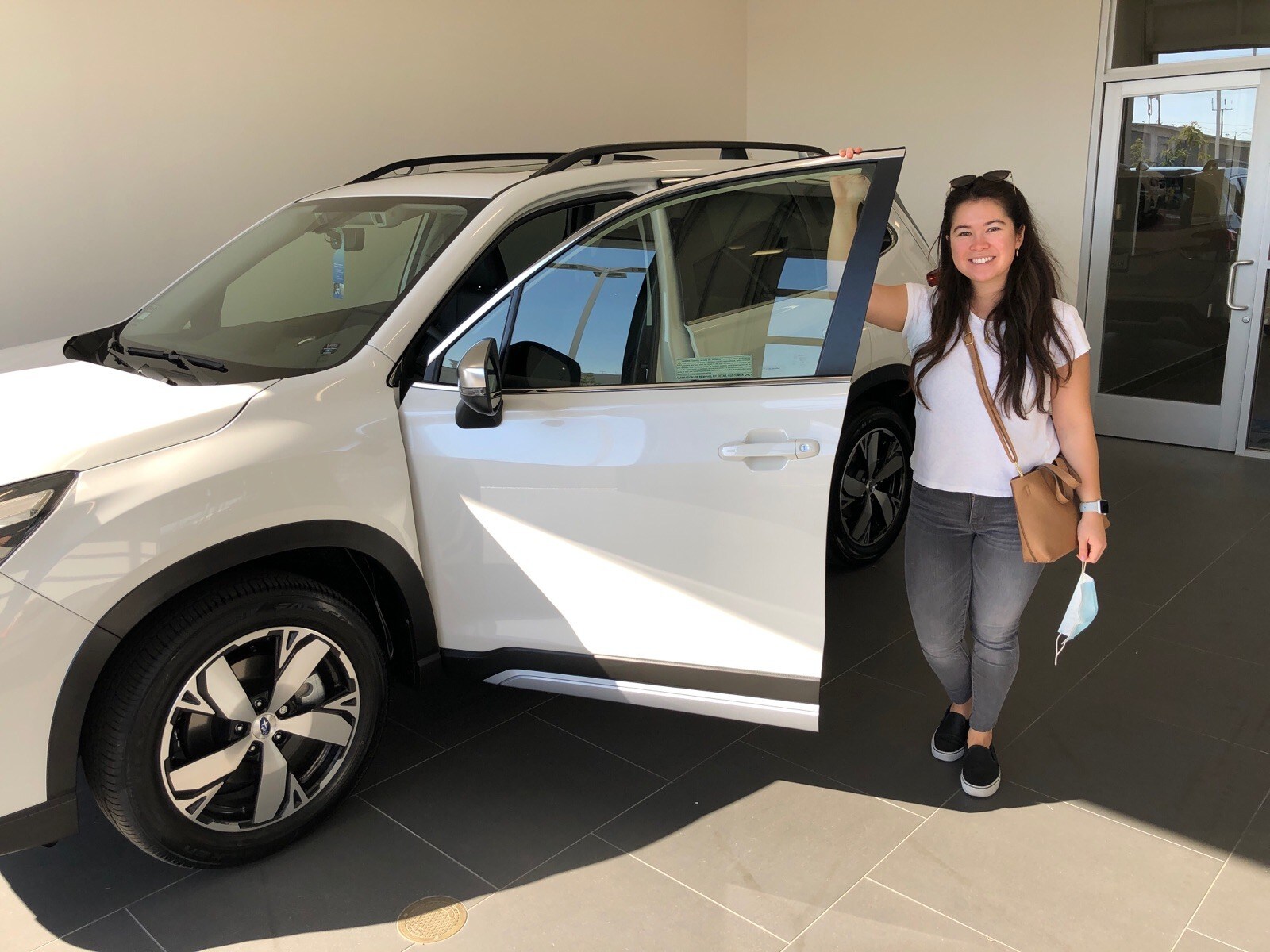 "Great, very easy my expectations were exceeded."
- Christen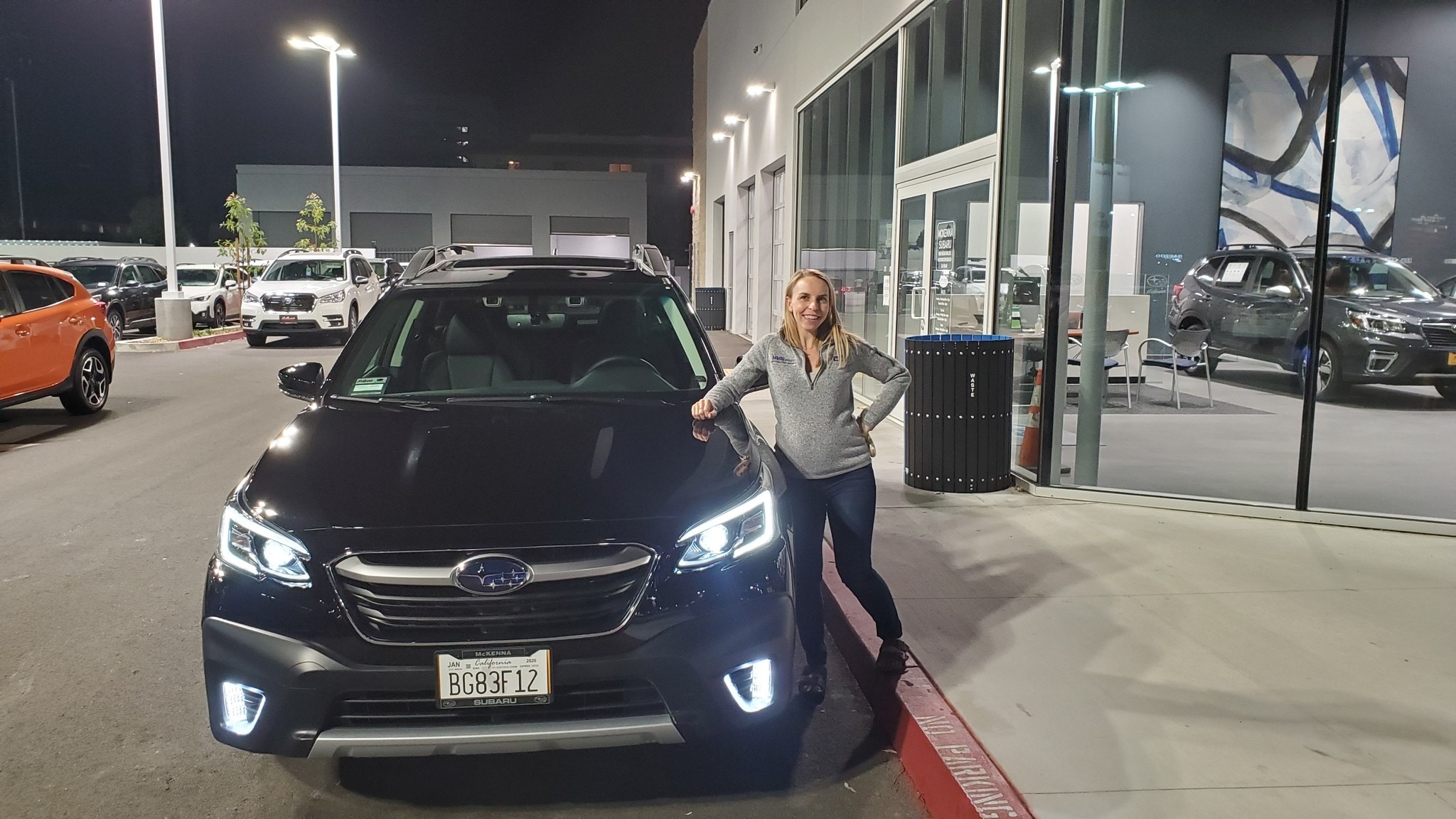 "The process of purchasing a car from McKenna Subaru has been very smooth and everyone was very helpful. This has overall been a great experience and would definitely do it and recommend to others."
- Sebastian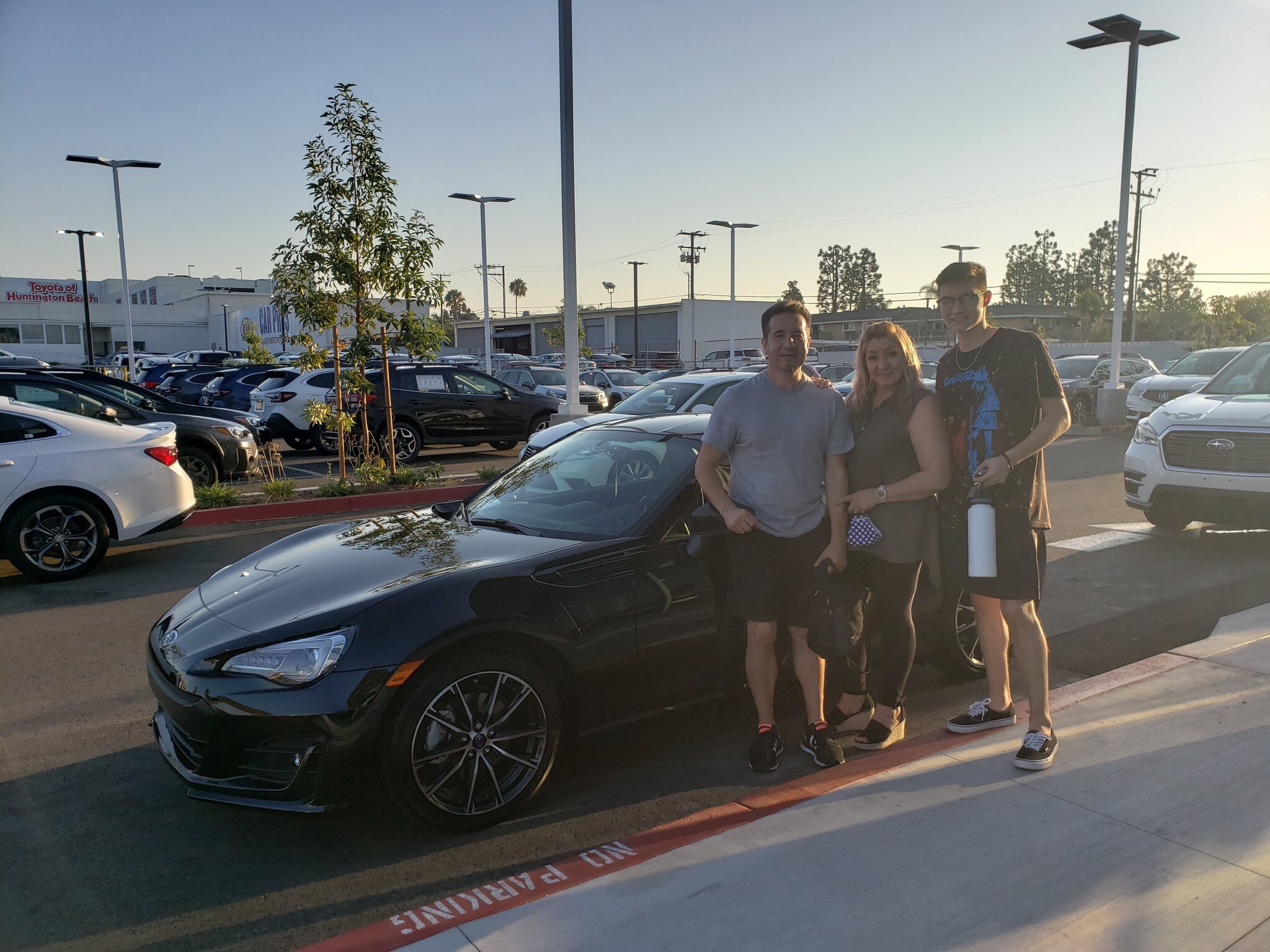 "Thank you so much! We had such an easy experience & James was awesome! We can't wait for our new adventures with our 2021 Ascent!"
- Kim and Vince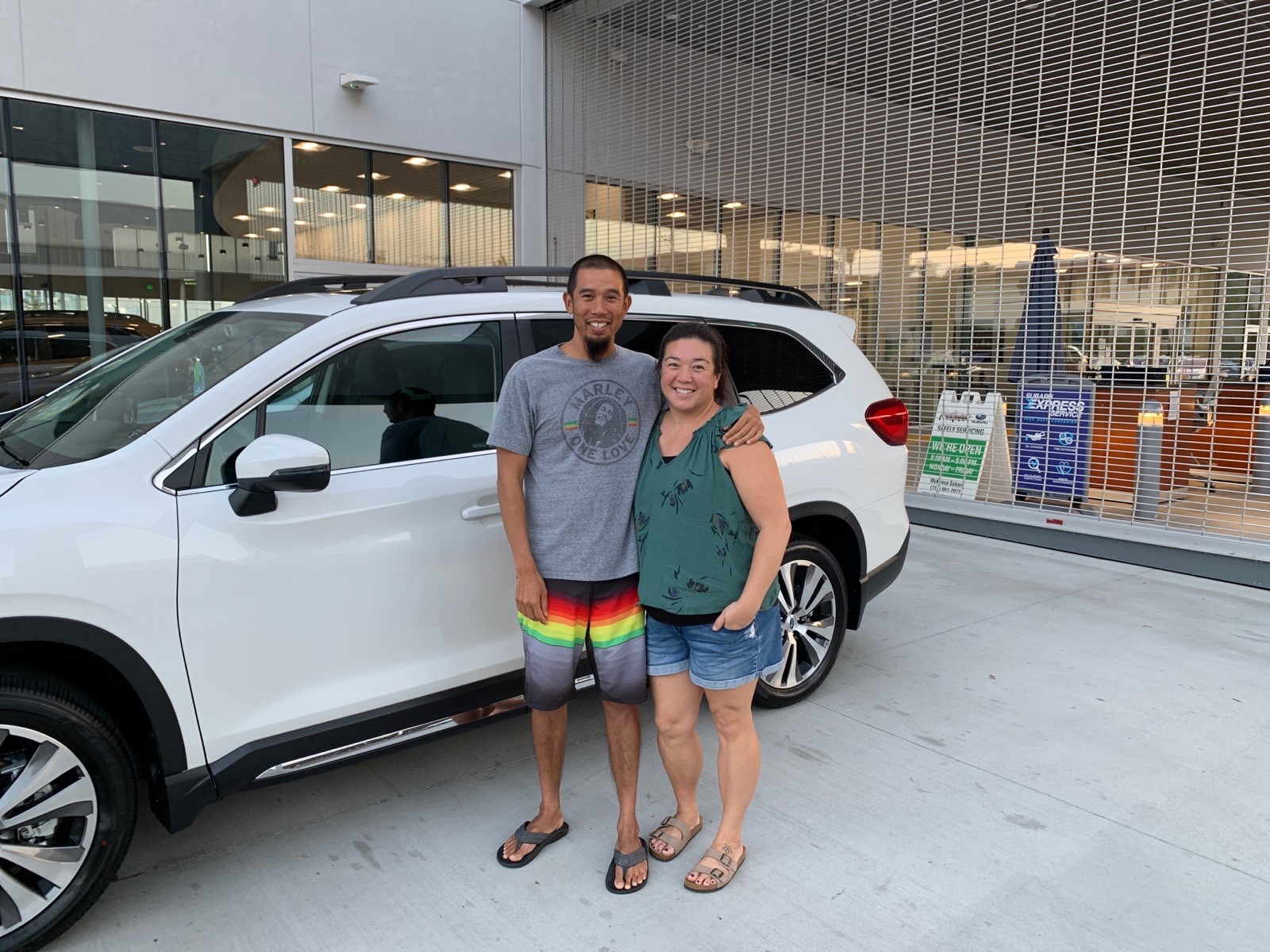 "I absolutely loved my experience at Mckenna Subaru. Go see Remy he was amazing. He went straight to the point about financing making it very easy for me to understand and feel super comfortable getting into my new car. I showed up thinking I wanted a base model forester and then fell in love with the sport model. Thank you so much for such a wonderful experience. Go see REMY. I would totally recommend McKenna Subaru and their team to all my friends and family. They were amazing!!!! THANK YOU SO MUCH!"
- Chrishelle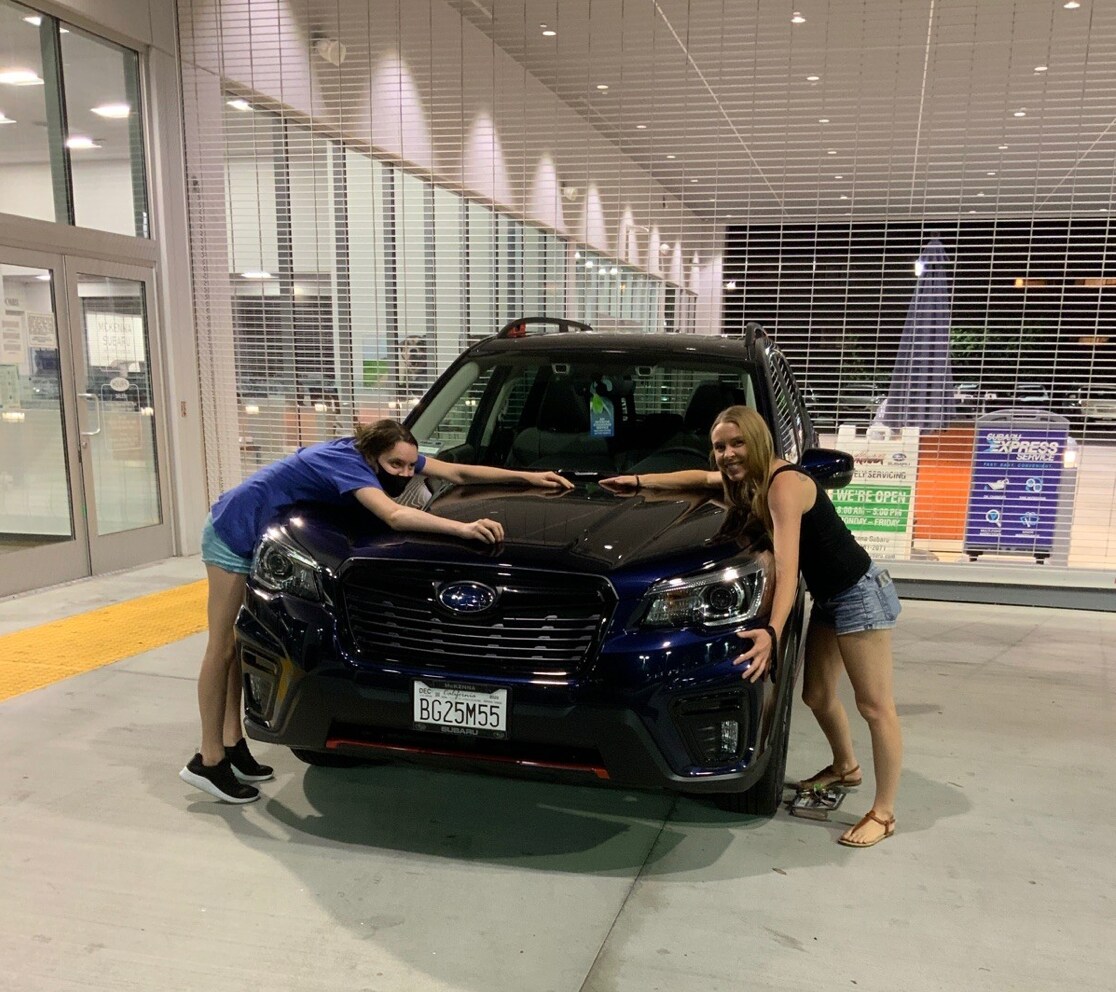 "It was a pleasant experience through the whole sales process. Kevin guided us through the process and made everything go smooth."
- Fernando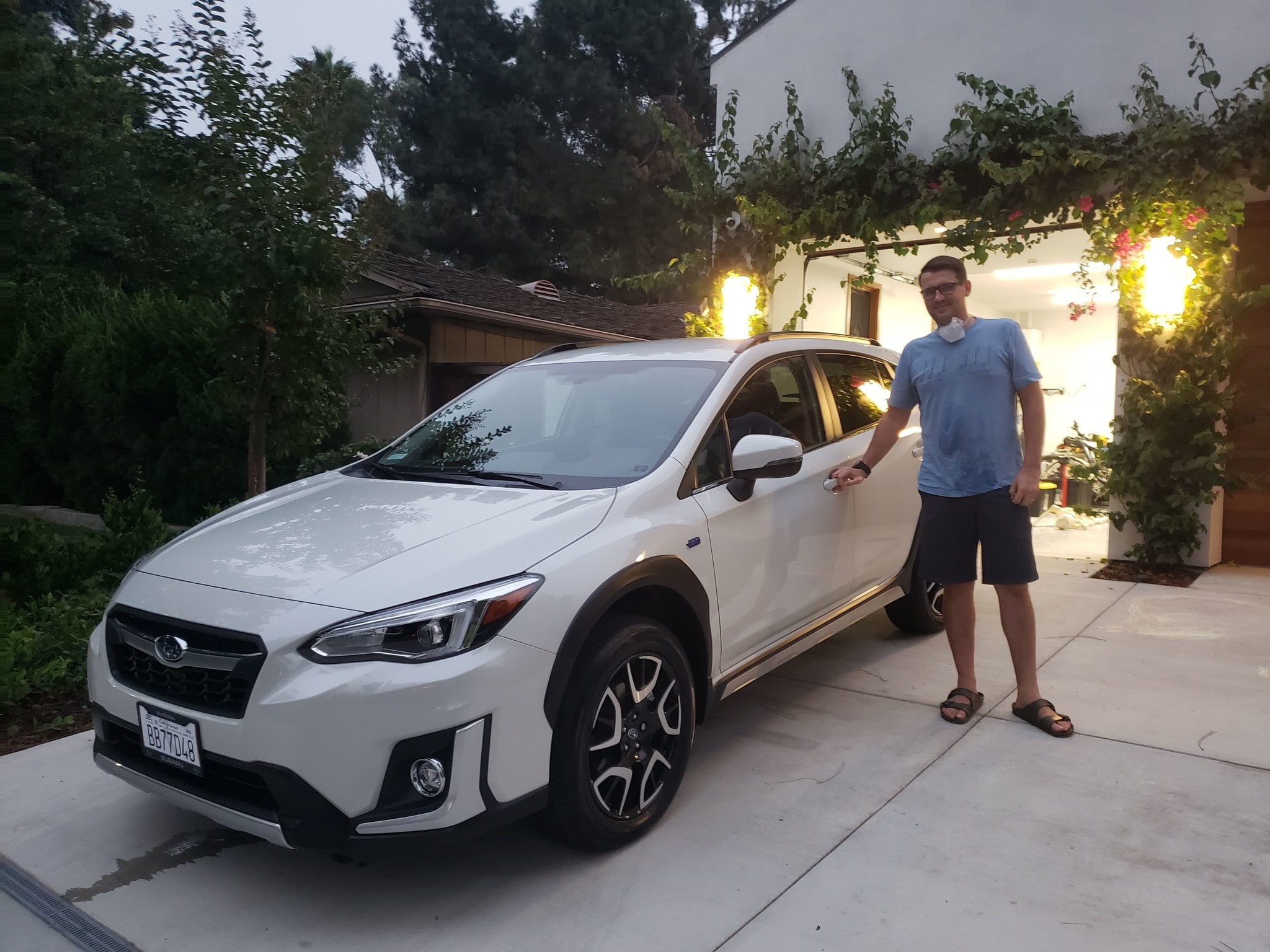 "Tom was great to work with! He was very accommodating, and didn't pressure us. We love our new Subaru and appreciate how easy the whole process was."
- David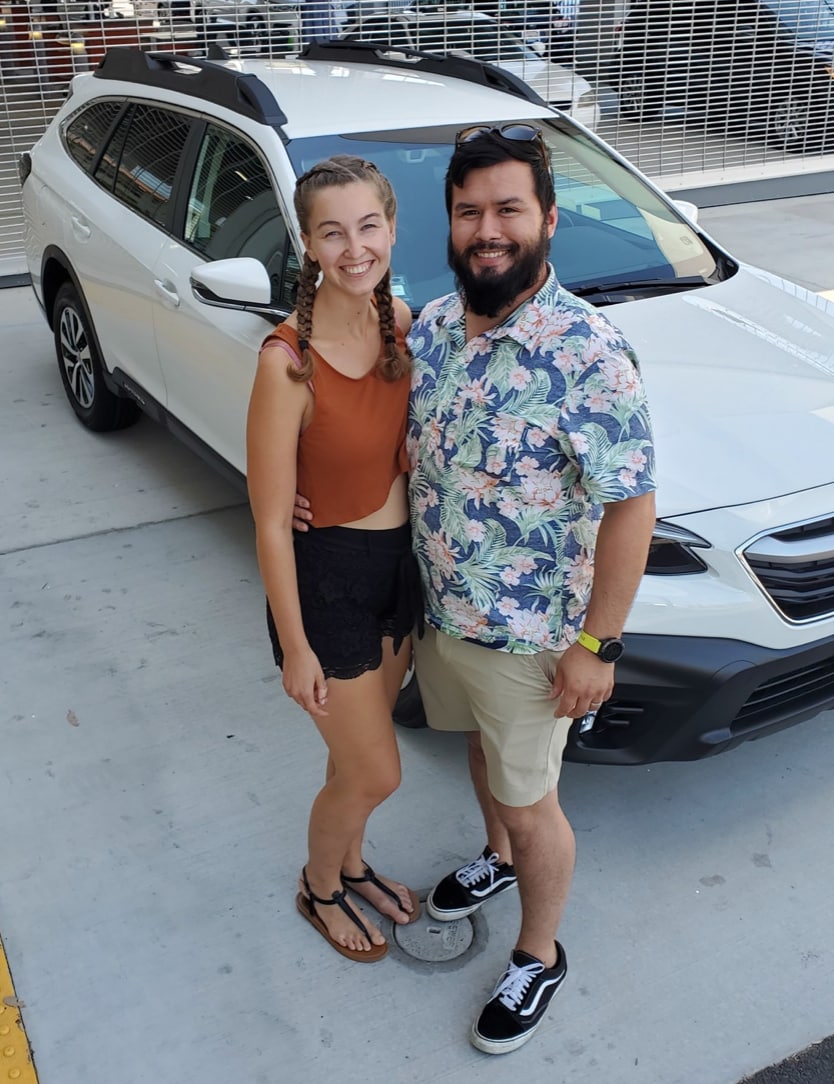 "Kevin was great. Knowledgable, personable and no pressure. Loved that he talked to my son about safety and responsibility of car ownership. Very happy with our purchase and experience."
- Jenn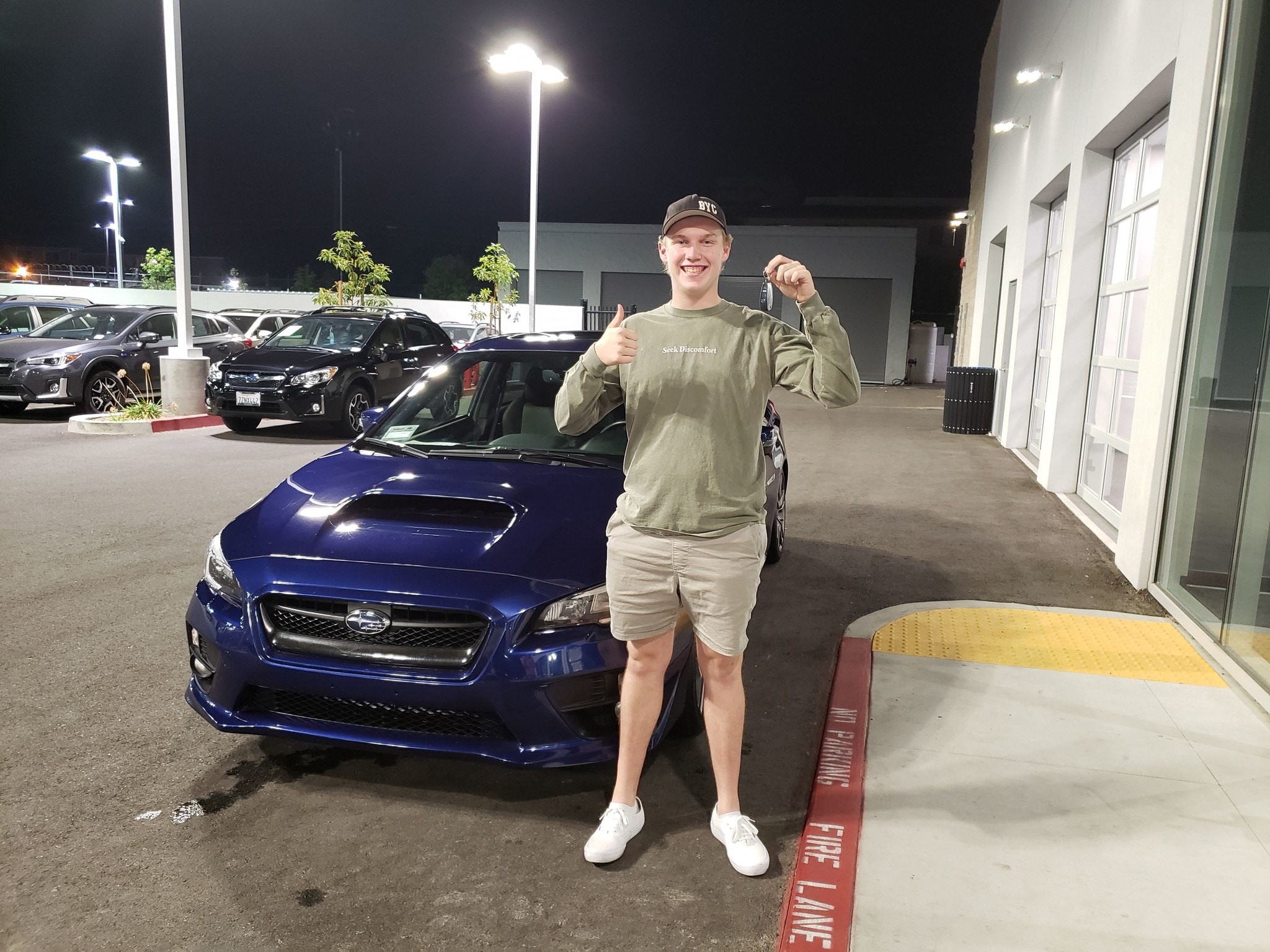 "McKenna did great, friendly, easy to work with."
- Milton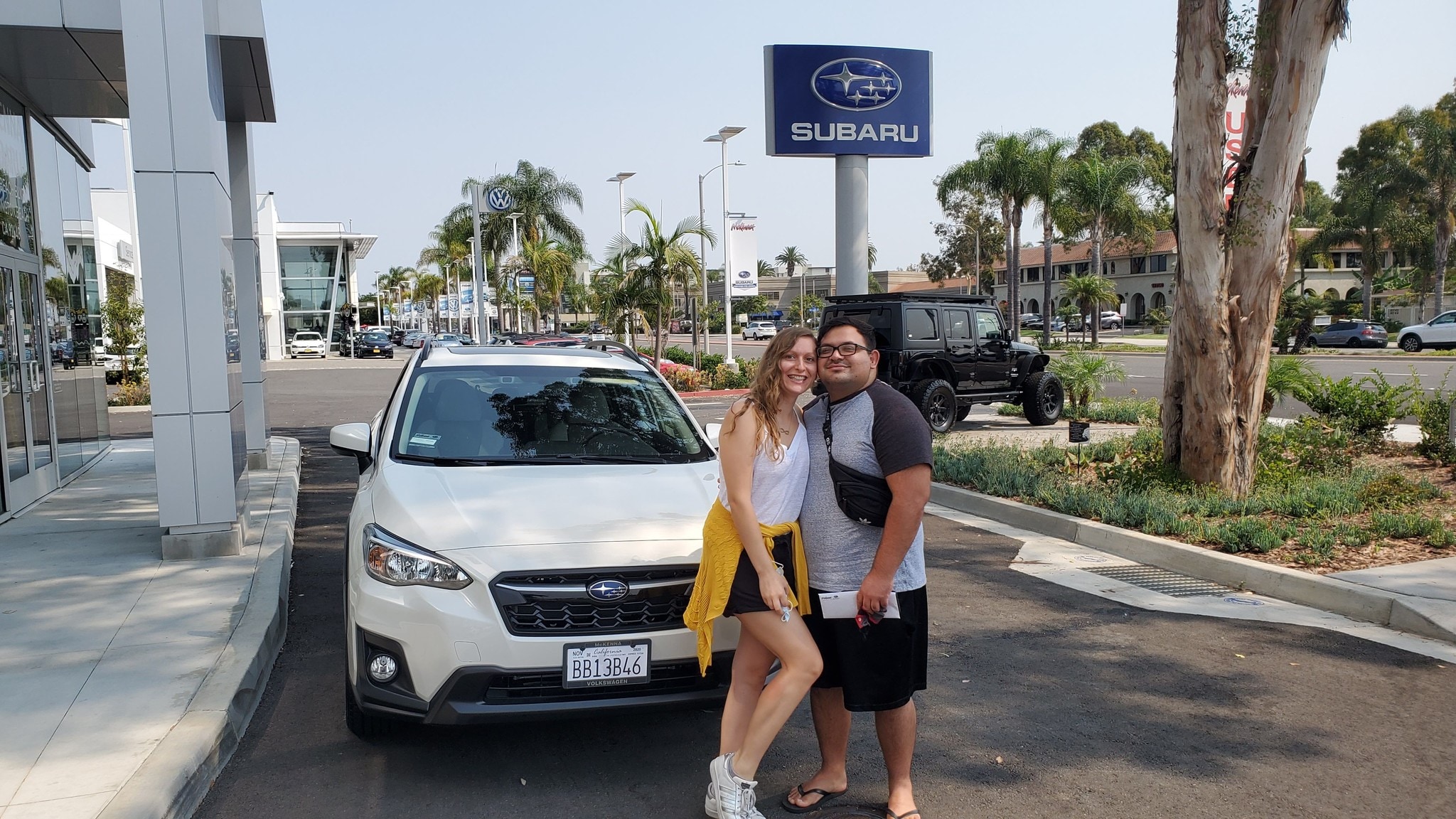 "We are the new proud owner of a Subaru Outback. Our sales associate Kevin has been amazing and even helped with setting up the car. Highly recommended!!!"
- Van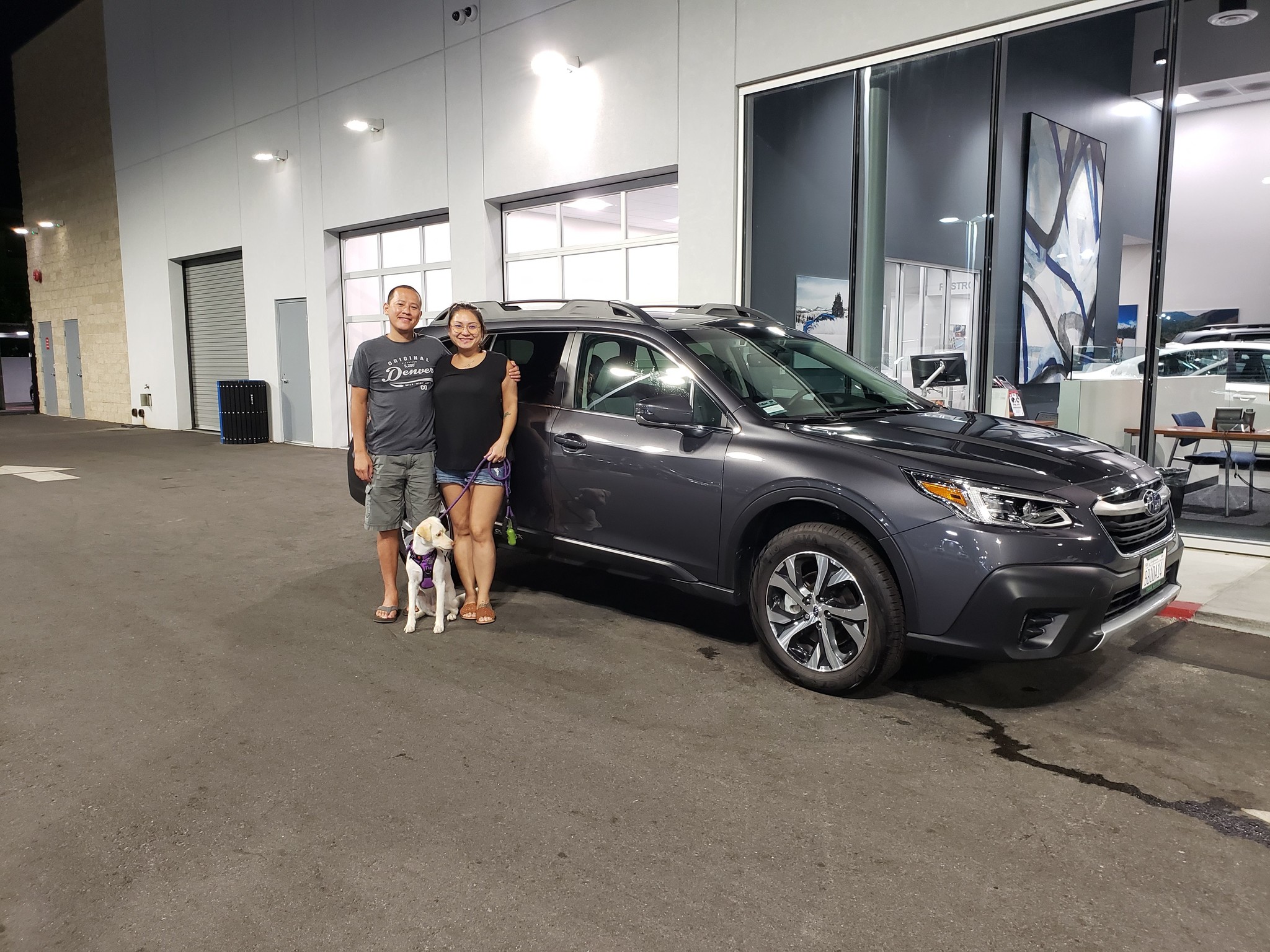 "I had an amazing experience. I couldn't be more happier with the service I received for my first car purchase. I felt taken care of and they met all my car needs."
- Vivian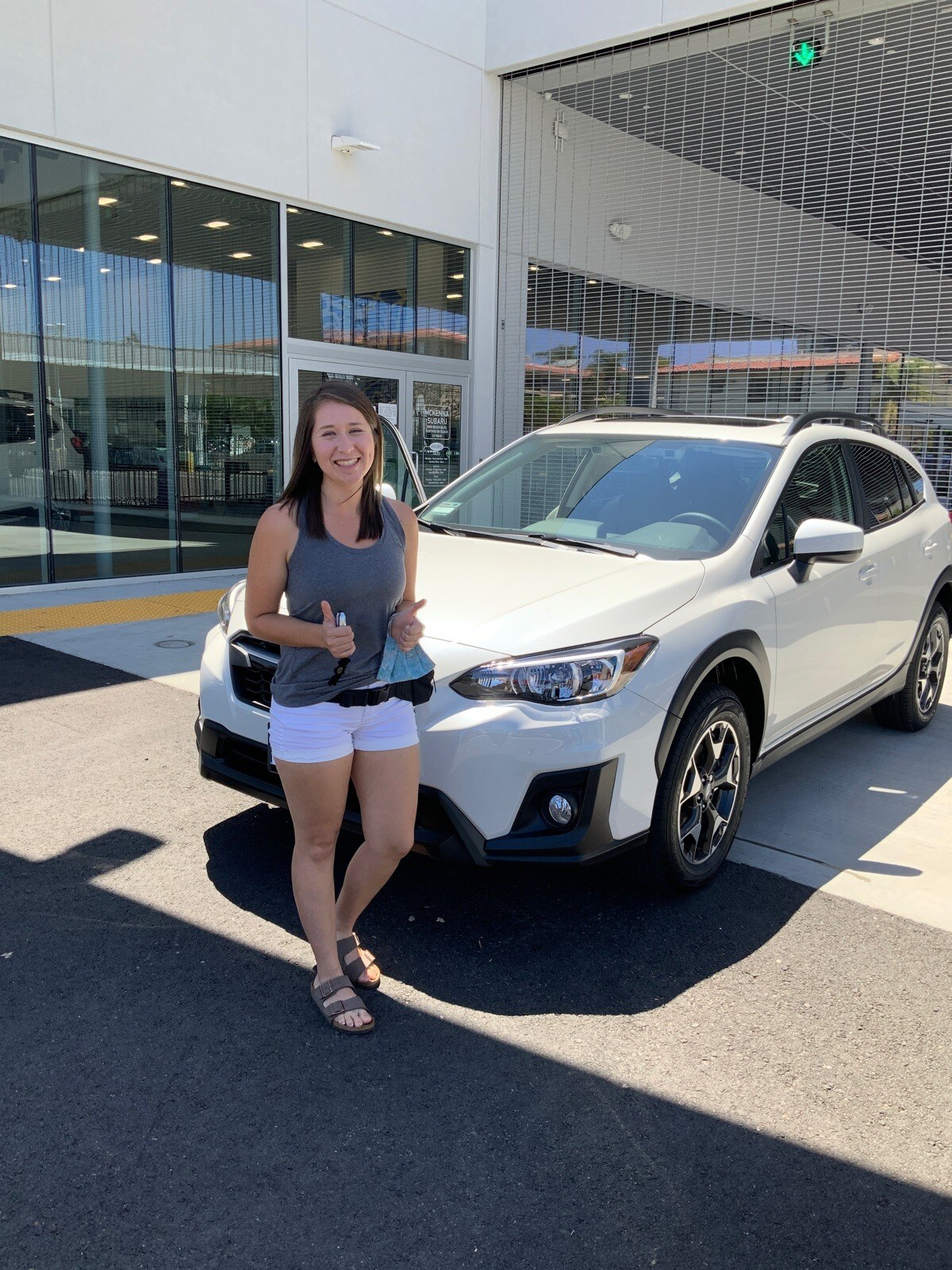 "Great! Tom is awesome. Friendly and professional. He went out of his way to help us and make us feel comfortable."
- Maureen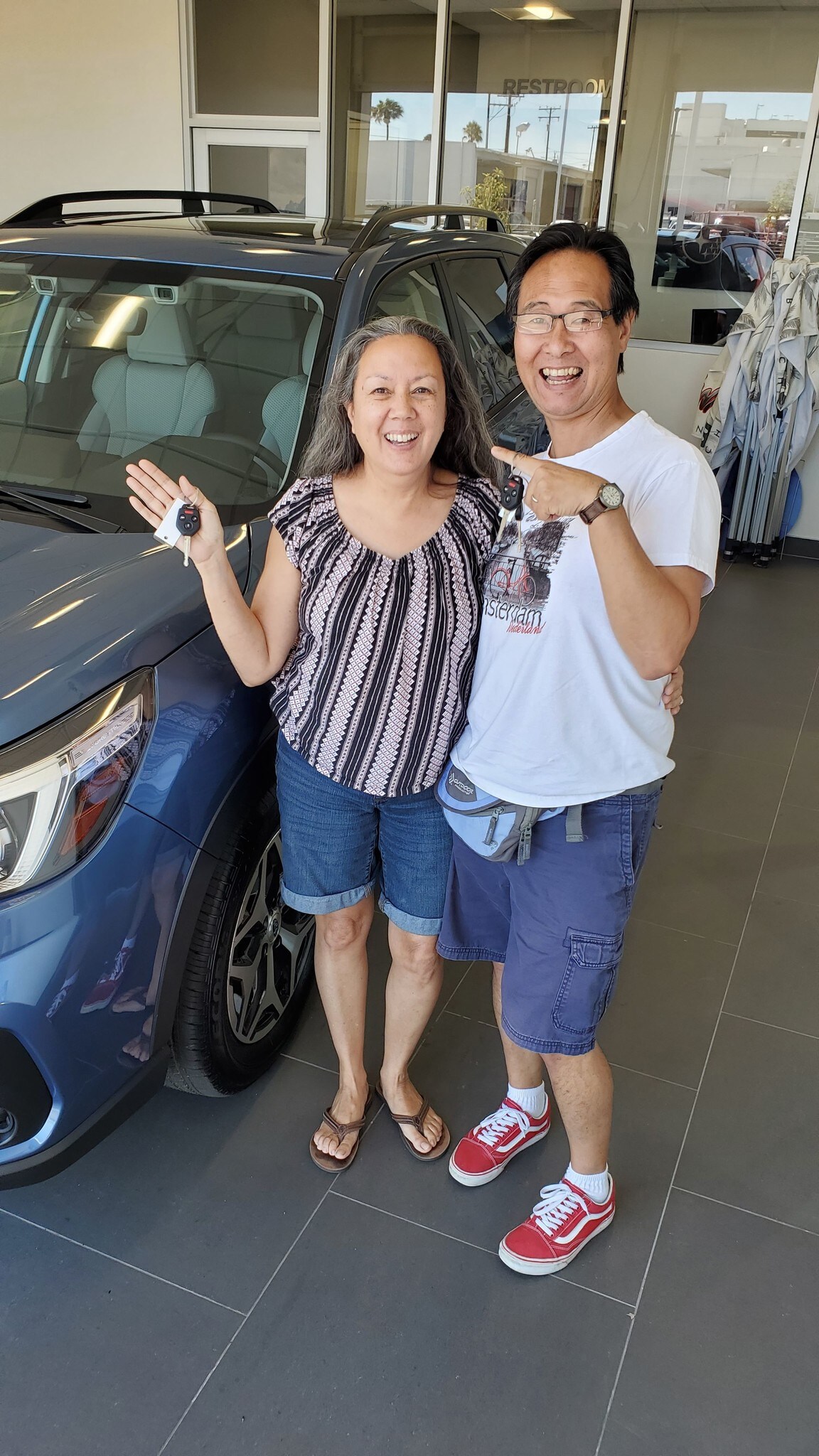 "McKenna Subaru is absolutely the best ever! Ron Hill really took his time and explained everything on each car. He was so helpful, professional and knowledgeable. He also got us the best deal. He made buying our car a pleasure and hassle free. THANK YOU AGAIN Ron for all you did for us."
- Carol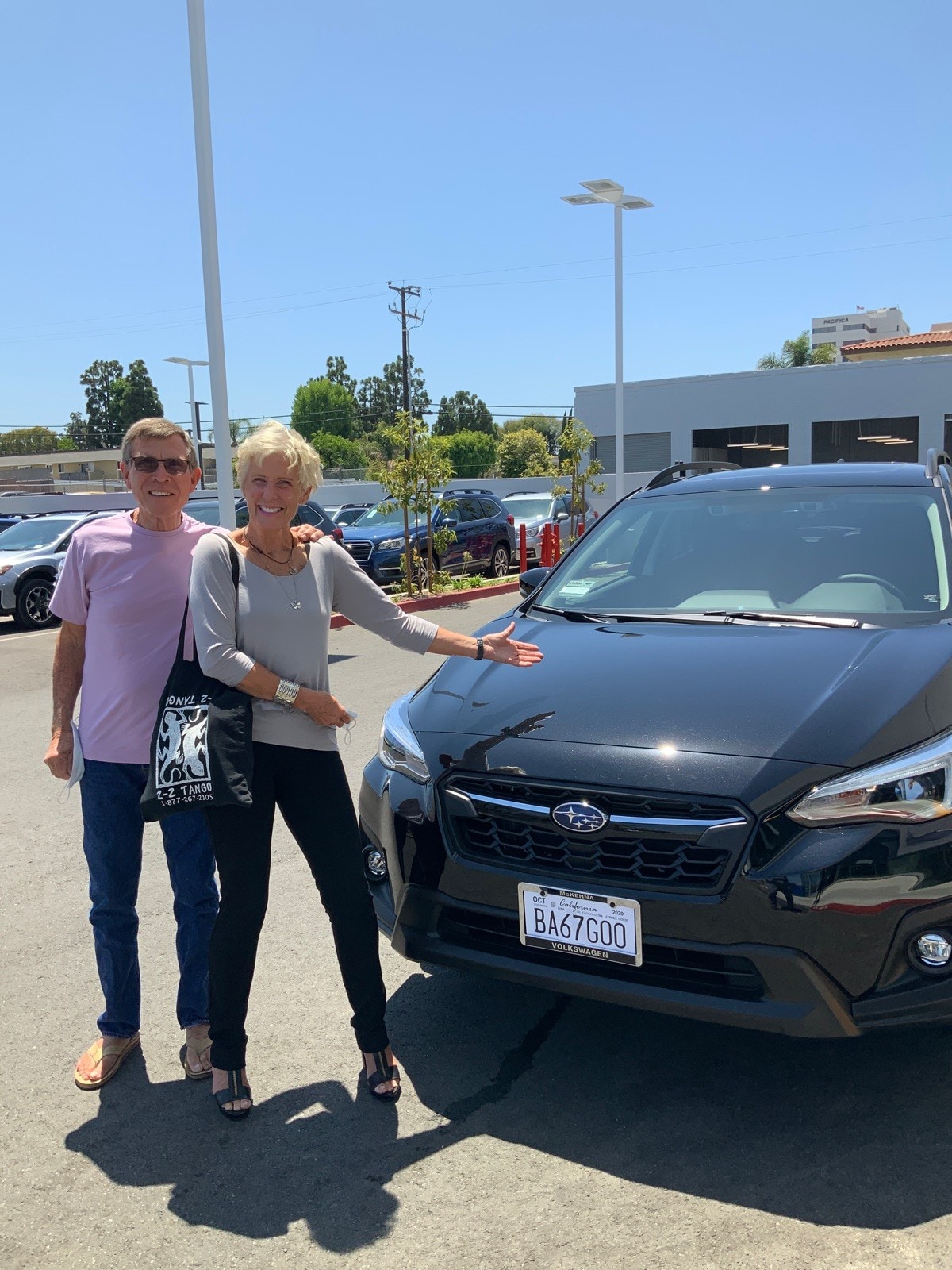 "I felt welcomed. I had a great experience buying my first car!"
- Elsie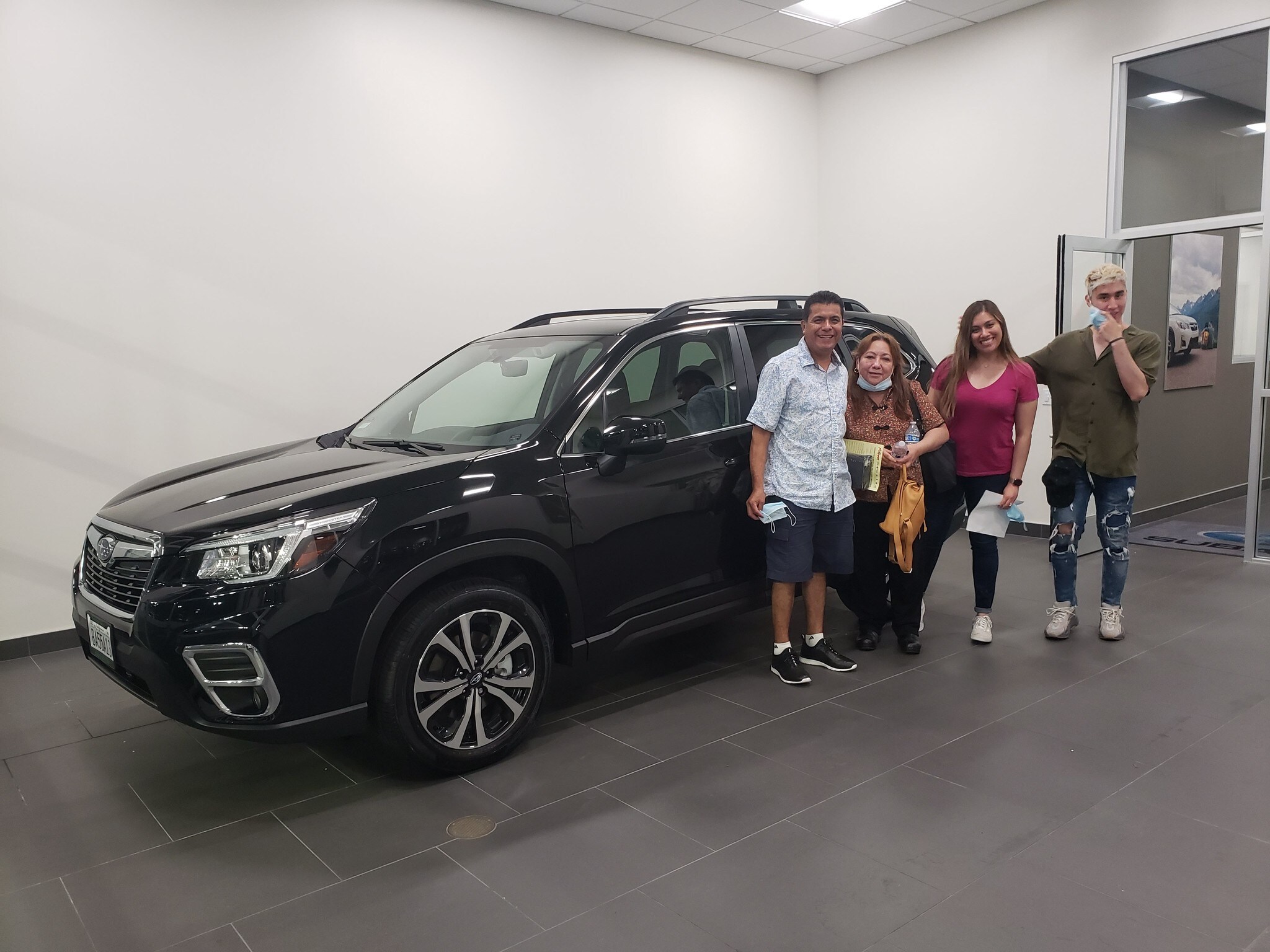 "McKenna Subaru was amazing! Mr. Lee even delivered the vehicle to me off-site. Thank you!"
- Jack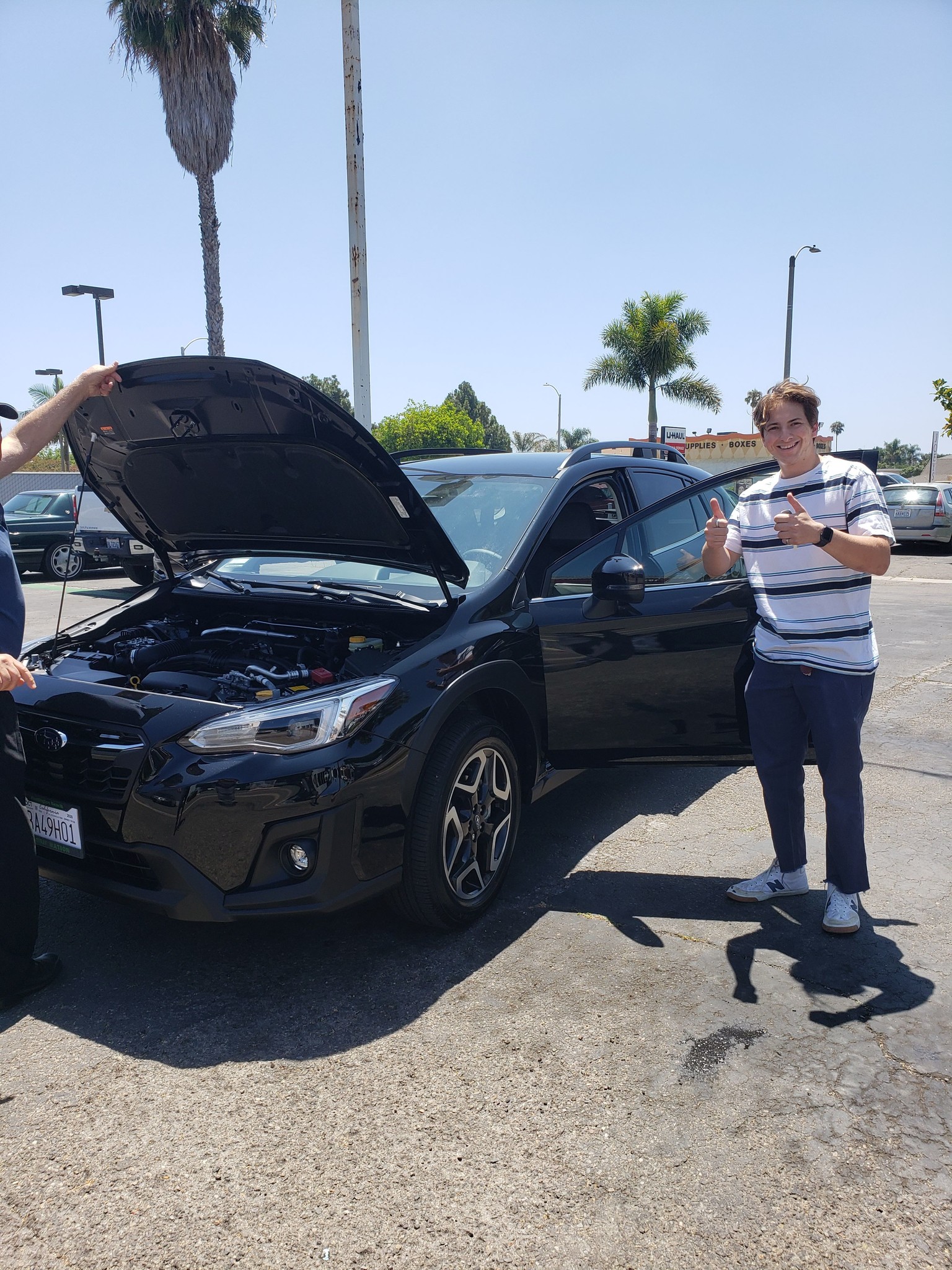 "Tom was great! Helped us throughout the whole process very well and had an awesome experience."
- Jazper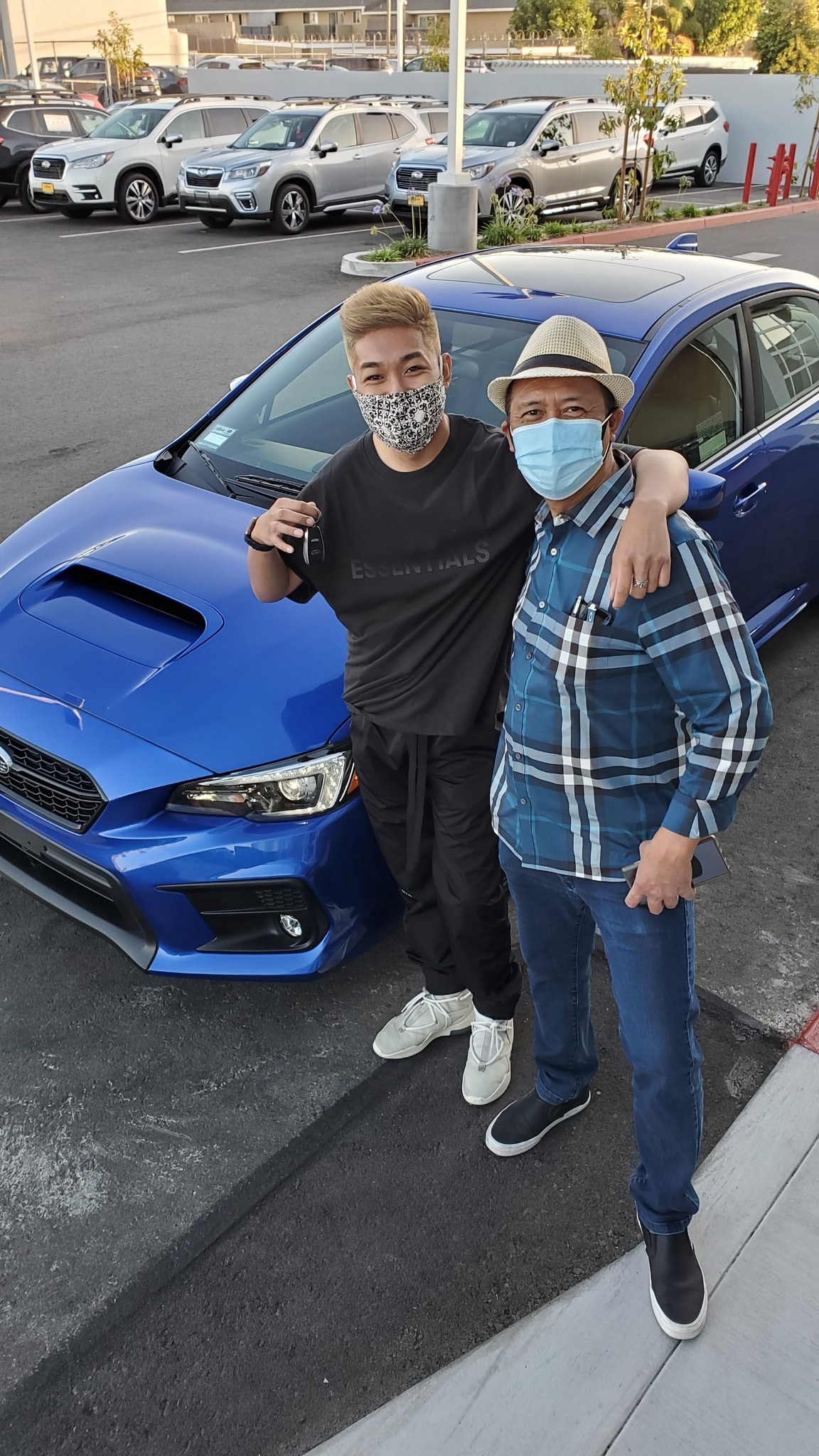 "Noel was terrific with us - Very knowledgeable and articulate about the car. Also very personable and friendly in all aspects of describing the car. Overall, a great experience with buying."
- Patrick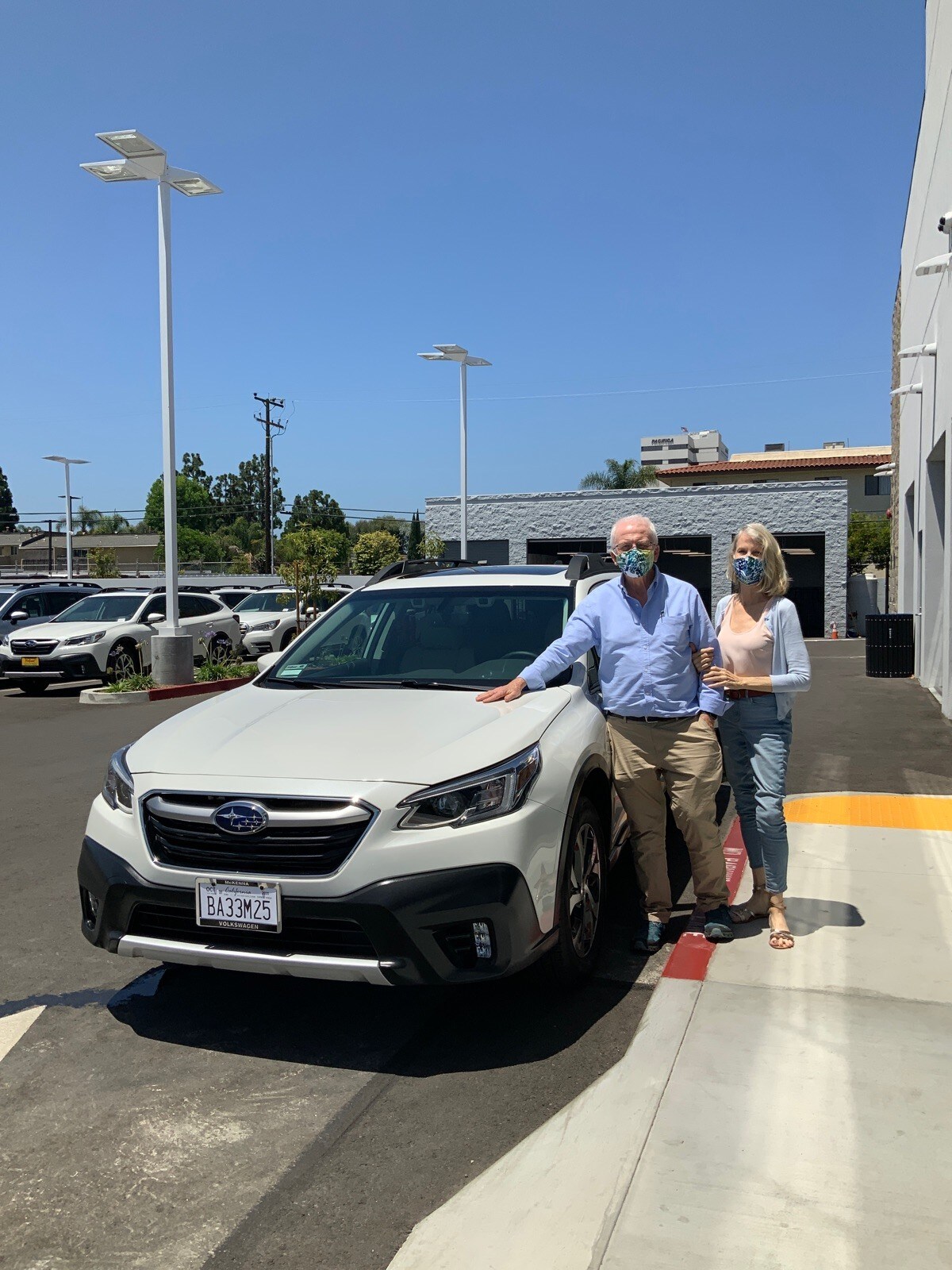 "Professional and very knowledgeable about all aspects of the vehicle."
- Ryan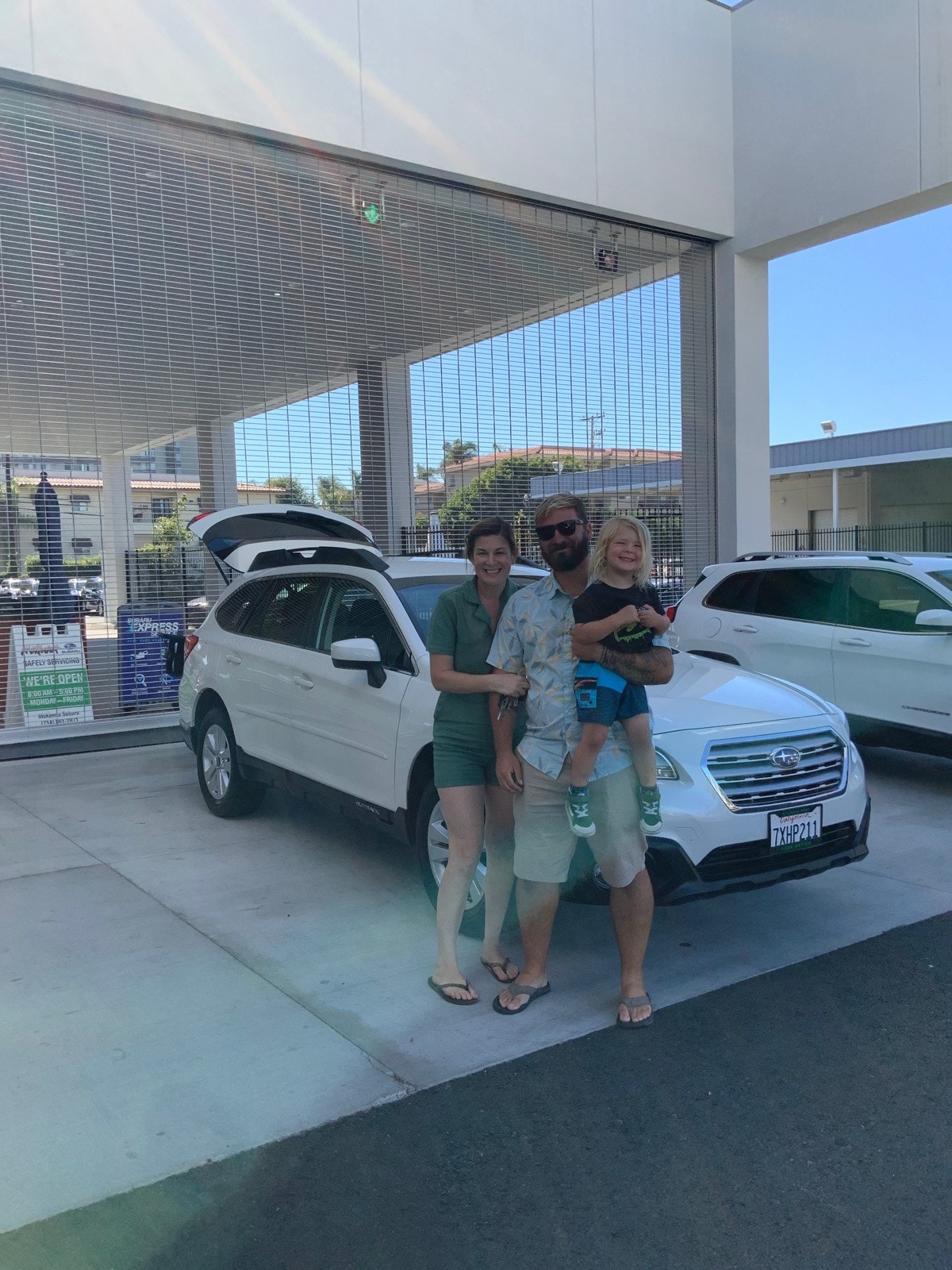 "I feel that the whole process was really nice, Kyung did very good at helping me pick my car! Thank you so much!"
- Tyler