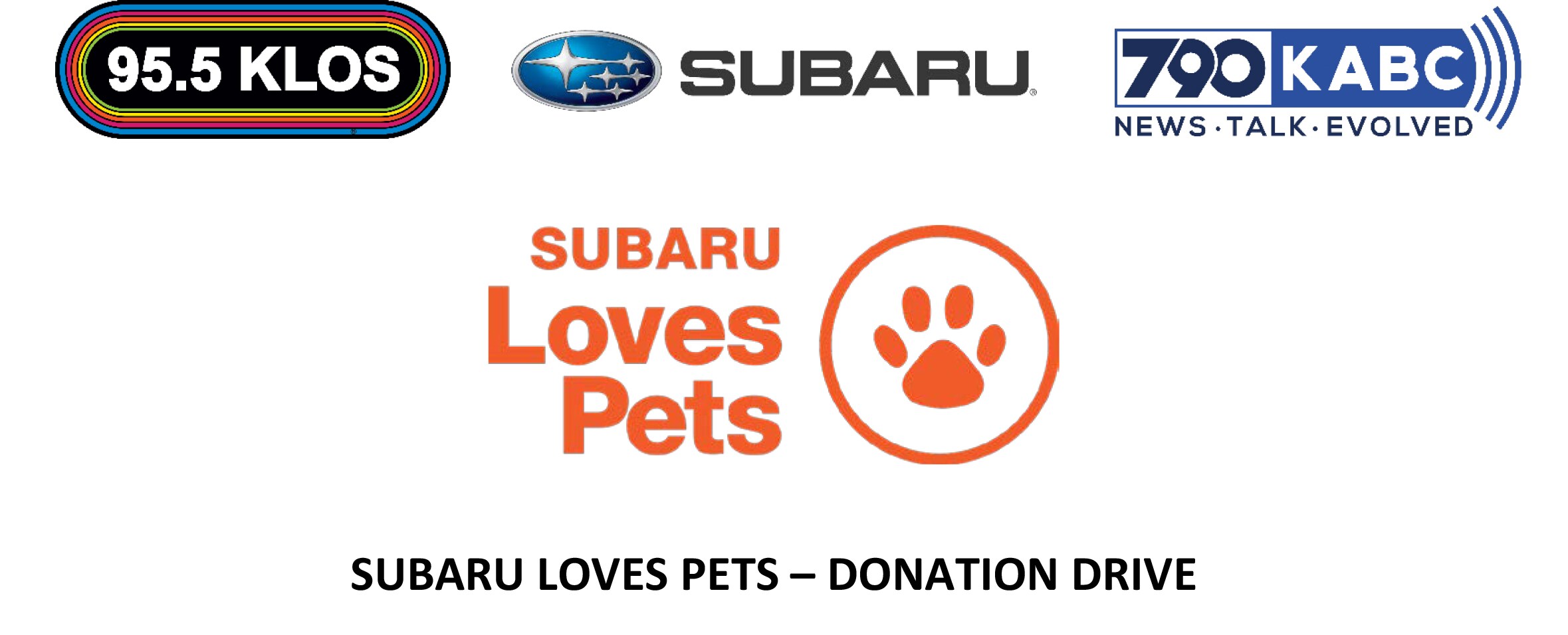 January 29 - February 25, 2018 @ McKenna Subaru 
All donations will benefit spcaLA! spcaLA welcomes donations of new and gently used items!
Urgent Needs
Cat toys
Dry & canned dog food
Blankets & towels (please no pillows/comforters)
Clay, non-clumping cat litter
Durable toys for dogs
Gift certificates (Staples, Amazon, etc.)
Find further information here: https://spcala.com/donate/needed-items/ 
Come by our store, donate some items and help to spread the love!