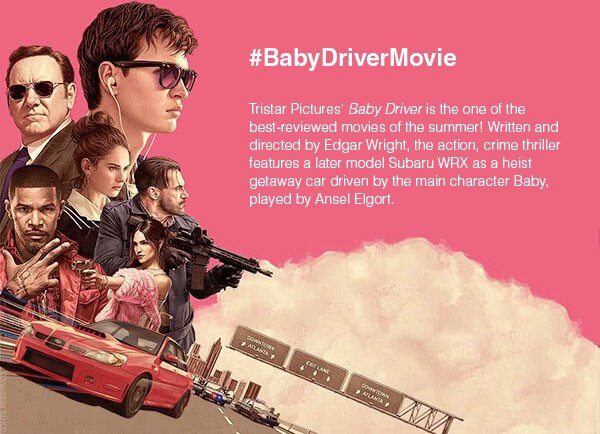 Tristar Pictures' Baby Driver is the one of the best-reviewed movies of the summer! Written and directed by Edgar Wright, the action, crime thriller features a later model Subaru WRX as a heist getaway car driven by the main character Baby, played by Ansel Elgort.
Two fun facts:
Allpro Subaru, an independent, Subaru-specific shop near Atlanta, built a total of five red 2006-2007 WRX models for filming. Four were working stunt cars and the fifth was used for scenes filmed inside the vehicle.
A high-speed reverse 180 and flawless drift-around-a-corner stunt required the conversion of one of the WRX stunt cars to rear-wheel drive.
Don't miss the movie everyone's talking about!